Course Objectives
Students will learn how to identify exact points on the hand, fingers, arms, legs and feet, and how they can be used to treat specific conditions.
Students will also learn how to treat hepatitis using specific points, and also treatment of other conditions.
Students will also learn about needle size and gauge for finger points.
To offer a detailed description of points from Tung's system of points.
To encourage further study of this remarkable body of work.
Course Outline
0 hrs - 15 min
Recorded question about 11.01-11.05 Hernia Points; instruction on how to properly needle finger points; Recorded discussion about cupping; Needle size and gauge for finger points; Recorded question and discussion about Reaction Areas
15 min - 45 min
11:16 Fire Knee (SI1); 11.18 Spleen Edema; 11.19 Heart Normal; Recorded case history: Treating hepatitis, liver and fatigue due to liver
45 min - 1.25 hrs
11.20 Wood Inflammation; 11.21 Three Eyes; Recorded case history: bone cyst; 11.26 Control Dirt; Recorded case history: herpes of the eye, using a lancet to bleed the fingers and hand; 11.27 Five Tiger
1.25 hrs - 1.75 hrs
Recorded case history: thumb pain; Recorded question about needling Five Tigers bilaterally; 11.27 Five Tigers; recorded Q&A and case histories
Loads of information. Course is very well taught. Susan is an encyclopedia of knowledge!
Ingrid K. - Canada
This program is very user friendly. The points are easily incorporated into treating patients with immediate results.
Michelle G. - Canada
It is a great class. Fantastic information and wonderful teacher!
Robert P. - United States
Susan is a great teacher, who likes to teach and is more than wiling to share her knowledge, experience and downfalls in her career. She takes her time to explain the procedures. Love taking her courses.
Teresa G. - Canada
Disclaimers:
Accessing Your Course
After checking out, your email address will be sent to Net of Knowledge securely and you will gain instant access to your course. If you do not have a Net of Knowledge account yet, one will be created for you automatically and you will receive an email with a link to set up your password. Log in to your account at netofknowledge.com and start learning!
Course Expiry
This course has a restricted access period, and expires after 1 year. Please be sure to finish it during this time. Once your course expires, you will need to purchase it again if you wish to regain access. CEU requirements must be completed within 1 year from the purchase. During this time, you must view the training and complete any required documents to get your certificate. You must also print and save your certificate for your own records.
Cancellation Policy
Please note we do not offer refunds for our recorded online courses/webinars.
Note
This recording is available in an online format only; you will not receive a DVD or physical copy of the recording – it is only available to watch as a course to watch on the internet through your online account.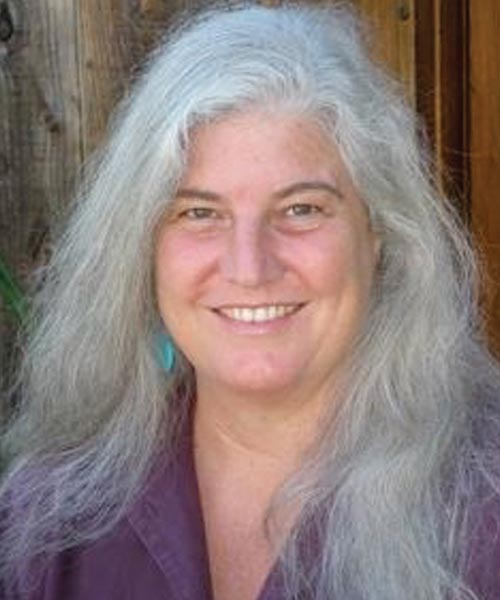 A graduate of the ACTCM, Susan Johnson, L.Ac., has been practicing TCM for over 30 years. She studied extensively with Drs. Miriam Lee and Young Wei Chieh, and teaches Tung's Points internationally.
View full bio