Course Objectives
To give a brief history of Tung's Points in the US.
To explain the use of the Nine Stars of the Magic Square and how we can use it to help with the selection of points within Tung's Acupuncture system for structural issues and pain.
To offer a detailed description of points from Tung's system of points.
To offer how to learn this material, and give an overview of what will be covered and learned in the series.
Course Outline
0 hrs - 30 min
Introduction; how long it will take to integrate this material; information about the Advanced Series; keeping energetic lines clear; how Susan determines which points to choose; how to learn and needle the points; scalp acupuncture; hand points; History of Tung's acupuncture, Master Tung, Dr. Miriam Lee, Dr. Young, scope of practice including bleeding techniques, how Susan learned the points, treating emergencies with bleeding techniques; Using the fewest possible needles, keeping clear energetic lines, needling points on the arms and legs, bleeding on the torso
30 min - 1 hrs
Dr. Miriam Lee and her clinic; Moxa post and bamboo cupping; Insights of a Senior Acupuncturist; The Magic Square; Bilateral vs unilateral needling patterns; Examples of Master Tung points chosen and how they fit the Magic Square (1 trea,ng 9: 55.02 Flower Bone One…); 77.22-­‐77.23 Beside Three Miles
1 hrs - 1.5 hrs
88.25 Center Nine Miles (GB31); 77.18 Kidney Gate (Shen Guan); Discussion of addendum points; recorded question on: do you cup locally? Discussion about cupping; Case history: excruciating facial pain, the importance of experimenting and trying new things; All directions treat the center; recorded Q&A and case histories
easy to understand but gives an impression of the power underlying this system
Erhard S. - Germany
I'm now completely addicted to Susan Johnson Master Tung...I can hardly wait to take more courses in the series...Susan is an amazing teacher...and obviously very eager to share as much information as possible with her students...thank you!
Maria L. - Canada
Inspiring. How lucky we are to have this lineage so well presented to us.
Gaenor F. - United Kingdom
Reassured me as practice takes time. Be patient with ourselves. Lots of info to assimilate.
Julie H. - United States
Great teacher! Material through and very useful and effective after taking only the 1st course!
Brian R. - United States of America
Susan is a great teacher, who likes to teach and is more than wiling to share her knowledge, experience and downfalls in her career. She takes her time to explain the procedures. Love taking her courses.
Teresa G. - Canada
I love Susan Johnson and the passion she has for Master Tungs Acupuncture. The material is clear, concise and well presented. I feel so fortunate as this is probably the closest most of us will get to training with a Master in our lifetime. Thank you Susan for imparting your thirty years of experience.
Wendy C. - Canada
This ancient wisdom deserves the honour of being presented as clearly and concisely as Susan Johnson is transmitting it. Sprinkled with wisdom right from the beginning, any level of practitioner, old or brand new should feel a deep sense of gratitude to have such a lovely and knowledgable guide.
Shannon S. - Canada
Disclaimers:
Accessing Your Course
After checking out, your email address will be sent to Net of Knowledge securely and you will gain instant access to your course. If you do not have a Net of Knowledge account yet, one will be created for you automatically and you will receive an email with a link to set up your password. Log in to your account at netofknowledge.com and start learning!
Course Expiry
This course has a restricted access period, and expires after 1 year. Please be sure to finish it during this time. Once your course expires, you will need to purchase it again if you wish to regain access. CEU requirements must be completed within 1 year from the purchase. During this time, you must view the training and complete any required documents to get your certificate. You must also print and save your certificate for your own records.
Cancellation Policy
Please note we do not offer refunds for our recorded online courses/webinars.
Note
This recording is available in an online format only; you will not receive a DVD or physical copy of the recording – it is only available to watch as a course to watch on the internet through your online account.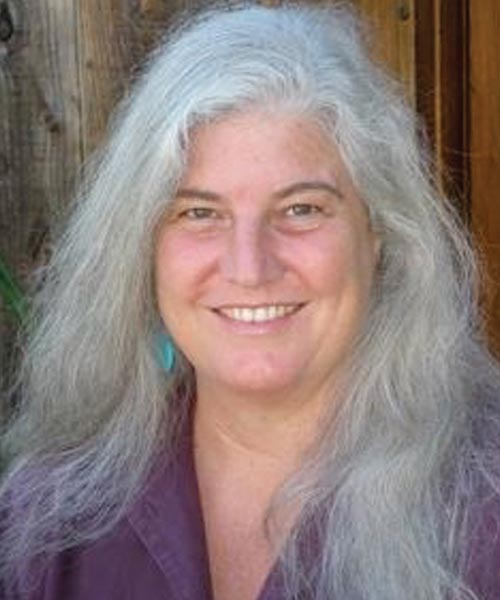 A graduate of the ACTCM, Susan Johnson, L.Ac., has been practicing TCM for over 30 years. She studied extensively with Drs. Miriam Lee and Young Wei Chieh, and teaches Tung's Points internationally.
View full bio