Course Objectives
To understand exactly what Frozen shoulder is, and how to identify it.
To learn how to identify common symptoms of Frozen shoulder, and prevention.
To learn treatment strategies and protocol for severe Frozen shoulder.
This is a great course on Frozen Shoulder. I learnt a lot and am excited to see my next presentation of this in my clinic.
Patricia M. - Canada
An excellent course with simple protocols that are clinically practical.
Corrine W. - Canada
I was quite happy about taking this course. Especially when Weidong introduced some ideas, that was based on his personal experiences, and not based on books.
Tahmineh N. - Canada
Great course. Good information. Simple explanations.
Marcy L. - United States of America
A very insightful course with a knowledgeable tutor, well worth the time and effort thank you!
samantha H. - United Kingdom
Disclaimers:
Accessing Your Course
After checking out, your email address will be sent to Net of Knowledge securely and you will gain instant access to your course. If you do not have a Net of Knowledge account yet, one will be created for you automatically and you will receive an email with a link to set up your password. Log in to your account at netofknowledge.com and start learning!
Unlimited Access & CEUS
You will have unlimited access to this course for as long as it is on Net of Knowledge, so that you can keep reviewing and learning from it over the years. CEU requirements must be completed within 1 year from the purchase. During this time, you must view the training and complete any required documents to get your certificate. You must also print and save your certificate for your own records.
Cancellation Policy
Please note we do not offer refunds for our recorded online courses/webinars.
Note
This recording is available in an online format only; you will not receive a DVD or physical copy of the recording – it is only available to watch as a course to watch on the internet through your online account.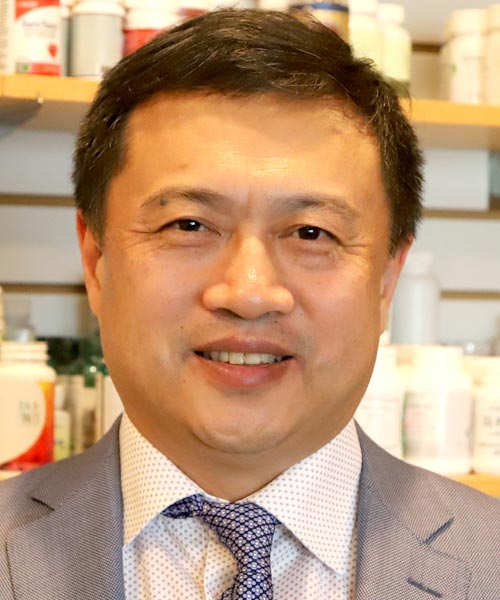 A graduate of Shandong College of Traditional Chinese Medicine, Dr. Weidong Yu, Dr. TCM, L.Ac., B.M, MPH, has studied both TCM and western medicine. He was the resident physician at Binzhou Medical College Hospital, and worked as an Assistant Research Fe
View full bio