Course Objectives
Understand the physiology of the postpartum from the perspective of Western Biomedicine.
Understand the physiology of the postpartum from the perspective of Chinese Medicine.
Understand the benefits of a well-managed postpartum, including the concept of the Golden Month, as an opportunity for long-term health improvements in the mother.
Understanding the principles of managing the postpartum, as well as the following aspects of self care: Rest, Routine Acupuncture and Moxibustion, Dietary Therapy, and Social Support.
Course Outline
0 hrs - 15 min
Introduction to the postpartum in the Yangsheng tradition. Cross-cultural perceptions of the postpartum.
15 min - 45 min
Postpartum physiology – Chinese Medicine perspective. Postpartum physiology – Western Medicine perspective. Benefits of a good postpartum: bonding, healing of old trauma and resourcing oneself for future good health.
45 min - 1 hrs
Component 1 of good care, "Rest": energy output postpartum, what constitutes proper rest.
1 hrs - 1.25 hrs
Component 2 of good care, "Massage and Warmth": avoiding cold, mother warming, massage.
1.25 hrs - 1.5 hrs
Component 3 of good care, "Proper Diet": requirements and principles of the postpartum diet.
1.5 hrs - 1.75 hrs
Component 4 of good care, "Support": mothering the mother, honouring the mother, giving practical support.
1.75 hrs - 2.25 hrs
Three case histories.
2.25 hrs - 2.5 hrs
Conclusion
Great course! I would definitely recommend this to anyone wishing to gain more knowledge of the postpartum.
Marcy L. - United States of America
Disclaimers:
Accessing Your Course
After checking out, your email address will be sent to Net of Knowledge securely and you will gain instant access to your course. If you do not have a Net of Knowledge account yet, one will be created for you automatically and you will receive an email with a link to set up your password. Log in to your account at netofknowledge.com and start learning!
Unlimited Access & CEUS
You will have unlimited access to this course for as long as it is on Net of Knowledge, so that you can keep reviewing and learning from it over the years. CEU requirements must be completed within 1 year from the purchase. During this time, you must view the training and complete any required documents to get your certificate. You must also print and save your certificate for your own records.
Cancellation Policy
Please note we do not offer refunds for our recorded online courses/webinars.
Note
This recording is available in an online format only; you will not receive a DVD or physical copy of the recording – it is only available to watch as a course to watch on the internet through your online account.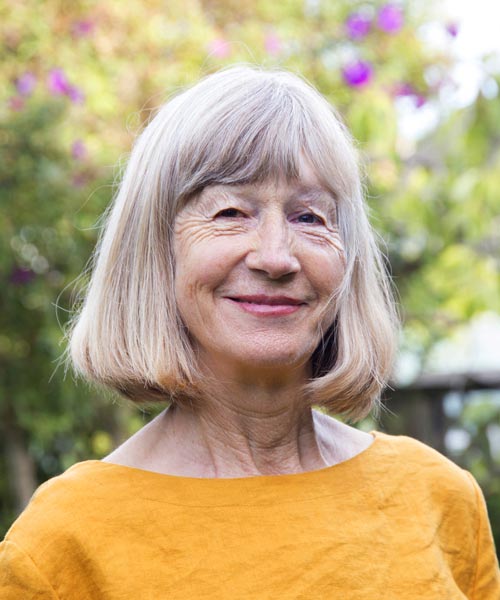 Jenny Allison is a Chinese Medicine practitioner and author of 'Golden Month: Caring for the World's Mothers after Childbirth.' She has focused on woman's health for the past 30 years, and has a special interest in the care of mothers postpartum.
View full bio