Course Objectives
To review the concepts of shen-spirit, ling-soul, ming-life.
To understand the nine heart pains and its impact on xue-blood.
To explore the significance of the Heart channel.
To examine the cycles of 7 & 8 in the Neijing SuWen with its significance to health and longevity.
To develop treatment strategies for heart pains and self-cultivation.
Course Outline
0 hrs - 1 hrs
Introduction to the Shen-Spirit and Ling-Soul and their Significance in Ming-Life
1 hrs - 3 hrs
The Nine Heart Pains of Chinese Medicine
3 hrs - 4 hrs
The Role of the Heart Channel
4 hrs - 5 hrs
Cycles of 7&8 as Life Cycles with their Challenges
5 hrs - 6 hrs
Xue-Blood and its Correlations to Specific Zang; Xue Blood and its Energetic Dynamics
6 hrs - 7 hrs
Manifestations of the Shen as Gan-Mood, Qing-Emotion, and Xing-Temperament
7 hrs - 8 hrs
Approaches to Understanding the Shen in the Disease Process
8 hrs - 10 hrs
Treatment Strategies for the Transitions in the Cycles of 7&8
10 hrs - 11 hrs
Yang Sheng - Art of Longevity; Devising Treatments for Promoting Longevity
11 hrs - 12 hrs
Self-Cultivation Techniques for Life's Challenges
Very helpful information for treating patient's at a deeper level to get to the heart of their issues!
Steve S. - United States
If you are interested in connecting body, mind and spirit in TCM, this is the course for you. I've listened to it 3 times already, and love integrating the teachings and perspectives presented.
Geha G. - Canada
This is one of the most interesting courses I have ever taken. Not only does it relate to our profession but to all humankind.
Vicki O. - Canada
Jeffrey inspires me to be greater in every aspect of my life. He embodies his teachings and everything he shares adds depth to the medicine.
Serena M. - United States of America
Another great course with Jeffrey Yuen for the cultivation of your journey with yourself and with your patients in your practice.
Melissa Jane d. - Canada
I felt touched by the beauty and truth of Chinese medicine. I so much recommend this course to everyone.
Apolonia P. - United States
This was the most interesting E-course I have ever taken. I think I will watch it several times and know that each time, I will deepen my understanding of the material. I love how Jeffrey presents the materials in a very accessible way yet it is also clear his knowledge runs very deep.
Renee T. - Canada
I thought it was a great course on subject matter that is difficult to find anywhere else. Jeffrey Yuen is a true master!
Philip M. - United States
Dr. Yuen is knowledgeable in both Classic Chinese medicine and western medicine. He is able to relate how the two medicines interpret the same symptoms in an easy to understand way.
Elizabeth K. - United States of America
For anyone who wants to fall in love with Chinese Medicine again.
Steven S. - United States
A wonderful opportunity to study the treatment of the Spirit in Classical Chinese Medicine and its philosophical underpinnings. Thank you Dr. Yuen!
Joseph S. - United States of America
Take this course. Jeffrey Yuen's transmission of wisdom and experience is truly a gift! You will be profoundly nourished personally and professionally!
Jennifer Q. - United States of America
This is really the Chinese Medicine we should be learning at University. What a joy!
Melanie M. - Australia
First time learning from Jeffery Yuen - blown away really - so many concepts come together in such a clear and lucid way. His knowledge is amazing and he is delightfully funny as well.
Pamela M. - Canada
Jeffery Yuan's Course on the Nine Heart Pains is comprehensive and delivered clearly providing the opportunity to cultivate a deeper understanding of Classical Chinese Medicine. This course is equally satisfying in both theoretical relevance as well as clinical applicability.
Ranee F. - United States
Jefrey Yuen is a treasure. Take any of the classes he offers.
Tim A. - United States
fantastic. best course yet for understanding the sources of our souls suffering. NG
Natasha G. - Canada
Absolutely great! Very deep and useful information about true meaning and practical use of TCM.
Anna M. - United States
I feel so enriched after this program, I have listen to this 3 times already, and feel like i learn something new every time, it has been also so helpful with the herbal aspect layered with applications in the lectures as well.
Catherine C. - United States
This is an in-depth teaching of important philosophical concepts in Classical Chinese Medicine that can't be found in any textbooks.
Melissa A. - Australia
Disclaimers:
Accessing Your Course
After checking out, your email address will be sent to Net of Knowledge securely and you will gain instant access to your course. If you do not have a Net of Knowledge account yet, one will be created for you automatically and you will receive an email with a link to set up your password. Log in to your account at netofknowledge.com and start learning!
Unlimited Access & CEUS
You will have unlimited access to this course for as long as it is on Net of Knowledge, so that you can keep reviewing and learning from it over the years. CEU requirements must be completed within 1 year from the purchase. During this time, you must view the training and complete any required documents to get your certificate. You must also print and save your certificate for your own records.
Cancellation Policy
Please note we do not offer refunds for our recorded online courses/webinars.
Note
This recording is available in an online format only; you will not receive a DVD or physical copy of the recording – it is only available to watch as a course to watch on the internet through your online account.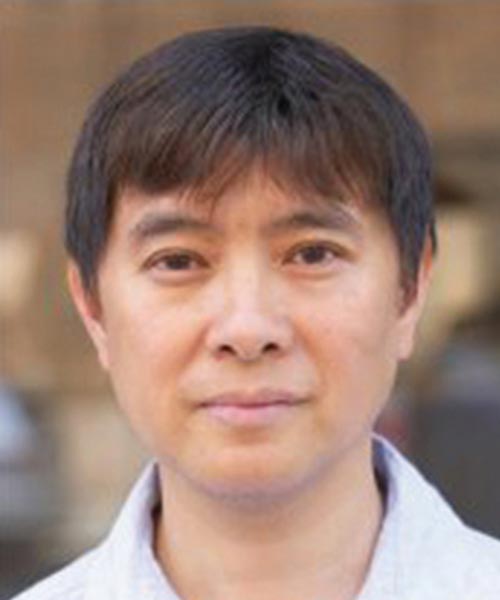 An 88th generation Daoist Priest of the Yu Qing Huang Lao Pai and 26th generation of the Quan Zhen Long Men Pai, Jeffrey Yuen is a Master of Classical Chinese Medicine, Taoism, Acupuncture, Chinese Herbology, Tai Ji Chuan, and Qi Gong. He lectures internationally and is on the faculty for the American Association of Acupuncture Physicians.
View full bio