Course Objectives
The student will learn about the Heart Lock Theory
The student will learn the Heart Lock muscle test
The student will learn about the planes of consciousness
The student will review cases and treatment protocols using flower formulas
Course Outline
0 hrs - 1 hrs
Session 1 — The Journey of Life:
1 hrs - 1.5 hrs
The introduction takes one through an understanding of the relationship and correlation of the physical organ of the heart with the emotional impact of the family and our relationships. The Journey of Life is the fine line that we walk throughout our lives, the tightrope that was our past. Remember that this day is our survival of all the events that have occurred throughout our lives and our ancestors' lives as well. So many of us find such pain in the memories of our past, and it is this inability to let go of the pain, humiliation, anger and bitterness of the past events which make us so ill today. Also, the first webinar explains the sacred geometry of symmetry of the human body inter-related with the sacred geometry of the flowers used to heal the body.
1.5 hrs - 2.25 hrs
Session 2 — The Theory of the Heart Lock Muscle Test:
2.25 hrs - 3 hrs
A practical method of accurately assessing the heart lock through muscle testing. One that is used by Phytobiophysics and to which we refer to as the Electrical Muscle Test is a method of making a circuit through the patient's body, hence contact must be made with two hands at all times of the test. Using the deltoid muscle, during a muscle test, the practitioner uses one hand to press down on an outstretched arm, testing the strength of the deltoid (indicator) muscle of the client. The practitioner's other hand can be used to focus attention on any part of the body. If there is inflammation or degeneration, the indicator muscle will momentarily test weak. This practical and easy to learn method is invaluable as it can be applied in all modalities of assessment.
3 hrs - 3.75 hrs
Session 3 — An explanation of the Journey and Constitution:
3.75 hrs - 4.5 hrs
Our constitution is made up of ancestral inheritance and personality, as well as family, education experience and fate. I believe that this webinar gives one the ability to accurately assess your patient within a split second, to be able to determine the patterns of their disease and to understand what makes people 'tick'. This understanding is invaluable at every stage of your life, in every walk of life, and helps you to choose your friends, your loved ones, and associates. Who you are compatible with, and who you should work with, but also how to understand and help your patient to recover. This philosophy is one of the most accurate forms of psychology available.
4.5 hrs - 5.25 hrs
Session 4 — Disease Taints:
5.25 hrs - 6 hrs
Probably the most important aspects of the work of a practitioner is to understand the way different bacteria, virus, pathogens and toxins affect individuals and why. The Heart Lock Theory is a profound method of enabling us to understand how to assist our patients to recover from disease by first understanding how, who, and when they have been hurt, and how they have dealt with trauma in accordance with their constitution. This understanding enables the practitioner to unravel the traumas of a patient's past and lead them to a full recovery from even the most serious health conditions.
6 hrs - 6.75 hrs
Session 5 — The Journey of Life:
6.75 hrs - 7.5 hrs
Mapping the Heart Lock is absolutely unique to the Phytobiophysics Mossop Philosophy Heart Lock Theory. By knowing the patients' age/date of birth, it is possible to calculate the date and time of their trauma. Each quadrant of the heart lock represents a quarter of the person's life. Nine months, [the human gestation period] is added to the birthday because the heart lock starts at the moment of conception. This extraordinary method of accurately dating the traumas and chains of events which conspire to hurt people throughout their lives is profoundly moving and astonishing. Understanding that a trauma at birth or during childhood can continually echo and reflect throughout our lives, offers a deep and profound ability to support people. To be able to, for example, date a moment in a child's life that has caused physical illness is very important, and often reflects birth trauma and vaccine damage.
7.5 hrs - 8.25 hrs
Session 6 — The Protocol:
8.25 hrs - 9 hrs
This final webinar takes you through the protocol of conducting a consultation with your patient and enables you to put the knowledge of the heart lock theory into practice.
Diana has so much knowledge - an amazing teacher.
Gabriella D. - Cyprus
Disclaimers:
Accessing Your Course
After checking out, your email address will be sent to Net of Knowledge securely and you will gain instant access to your course. If you do not have a Net of Knowledge account yet, one will be created for you automatically and you will receive an email with a link to set up your password. Log in to your account at netofknowledge.com and start learning!
Unlimited Access & CEUS
You will have unlimited access to this course for as long as it is on Net of Knowledge, so that you can keep reviewing and learning from it over the years. CEU requirements must be completed within 1 year from the purchase. During this time, you must view the training and complete any required documents to get your certificate. You must also print and save your certificate for your own records.
Cancellation Policy
Please note we do not offer refunds for our recorded online courses/webinars.
Note
This recording is available in an online format only; you will not receive a DVD or physical copy of the recording – it is only available to watch as a course to watch on the internet through your online account.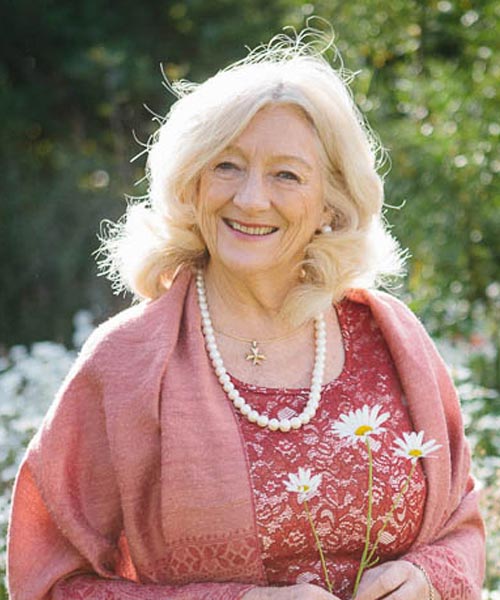 Diana Mossop is a scholar of Complementary medicine and the creator of Phytobiophysics®. An author and researcher, she has explored the healing properties of flower and plant essences to create her ranges of Flower and Superfit Formulas.
View full bio