This is a highly engaging and passionately delivered course. A must for any practitioner of TCM, interested in working deeply with the mind-body-spirit connection.
Geha G. - Canada
I did a course from Peter Firebrace on the Red Bird and the Dark Stag. I found in both courses, Peter to be quite entertaining but found this course in particular more entertaining because of Peter's way of communicating with the audience. The songs he made and sang were fantastic to listen to. Again, as in the prior course, Peter is talented on explaining the Chinese characters and meanings of point names, which allows a student to really take in what the true strength of each word and point is.
Lynda S. - Canada
I found Peter Firebrace able to address the course information in a successful and sometime dramatic fashion which helped the attendee to grasp the knowledge with ease. I also really enjoyed how he explained the chinese characters. I found this very helpful in able to see the relations between certain points.
Lynda S. - Canada
I loved this course. Peter presented a vivid picture of the alchemical background of the heart and kidney axis. For anyone interested in this subject matter as it related to Chinese Medicine, this course is wonderful.
Geha G. - Canada
Knowing the origins of ideas behind a way of thought which leads to the development of a practice is not essential for doing a good job. However, being aware of the evolution of the concepts enhances the understanding of the dynamics on a level that allows for such expansion of your treatments.... RECIPES that work for 60 of your clients can keep you in business but being able to alter that recipe and help the other 40 - well that makes it very exciting.
Pamela M. - Canada
Disclaimers:
Accessing Your Series
After checking out, your email address will be sent to Net of Knowledge securely and you will gain instant access to your series. If you do not have a Net of Knowledge account yet, one will be created for you automatically and you will receive an email with a link to set up your password. Log in to your account at netofknowledge.com and start learning!
Unlimited Access and CEUs
You will have unlimited access to this series for as long as it is on Net of Knowledge, so that you can keep reviewing and learning from it over the years. CEU requirements must be completed within 1 year from the purchase. During this time, you must view the training and complete any required documents to get your certificate. You must also print and save your certificate for your own records. Each individual course has a separate certificate of completion. There is no certificate for the entire series.
Cancellation Policy
Please note we do not offer refunds for our recorded online courses/webinars.
Note
These recordings are available in an online format only; you will not receive a DVD or physical copy of the recording – they are only available to watch on the internet through your online account.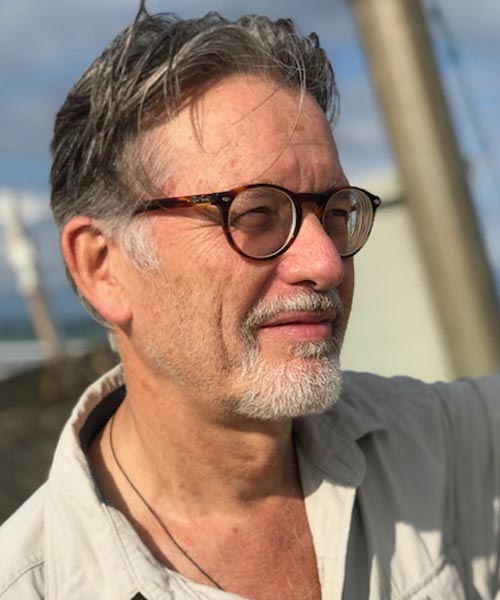 Taught by Peter Firebrace
A graduate of the International College of Oriental Medicine, Peter Firebrace, FBAcC, has extensively studied TCM and Chinese language and philosophy. He was a co-founder of Monkey Press, teaches internationally, and also produces songs and poems on topics pertaining to TCM. Peter is in the process of setting up Guan Academy of Chinese Medicine for online teaching.
View full bio