Course Objectives
Students will have an understanding of how chemotherapy outcomes can be improved by integrative medicine.
Students will learn how significant increases in efficacy are obtained with immune support, cell cycling management, and inhibition of resistance mechanisms.
Students will understand how the use of nutraceuticals, IV therapies, acupuncture, botanicals, and TCM herbs can lead to significant improvements in the quality of life of a chemo patient.
Students will have a deeper understanding of herb-nutrient interactions with drugs.
Students will learn how to provide longterm support to chemo patients and lifestyle changes that can be incorporated to support chemo treatments and long-term health.
Course Outline
0 hrs - 30 min
Cancer cells growth pattern; oxygen, the most important nutrient; tumour hemodynamics thwart therapy; explanation of chemotherapy and how it works; use of chemotherapy best for only certain types of cancers; immune system protection and how it can help to cure cancer; examination of natural health products and cancer therapy.
30 min - 1 hrs
Treating chemo-side effects; how anti-oxidants can help chemo outcomes; melatonin examination of the use of integrative medicine; SC Mistletoe; Contraindications; low-dose naltrexone; prescribing LDN; astragalus combinations; Protectival; medicinal mushrooms; vitamin B-12; IV - Vitamin C; general cautions with chemo.
1 hrs - 1.5 hrs
Anemia & Leukopenia; labs for TLS; treating tumor lysis; xiao chai hu tang; Bu Zhong Yi Qi Wan; acupuncture in chemotherapy; neuropathy; vaccines don't work after chemo; detoxification; strategies for dealing with the emotional challenges of chemo and life in general; reference material. Recorded Q&A Session
very practical and can be used in daily clinic
Maria C. - Australia
This is very instructive, lots off good new knowledge.
Denis D. - Canada
Dr. McKinney has a wealth of information to share. You are able to use the information immediately and it also made me want to read his book for further details. It also shows how valuable Chinese Medicine is in fighting cancer. It is a must as an adjunct to Chemo.
Gail M. - Canada
This is a fascinating course and it fits an awful lot in those minutes! I now feel I could help someone under going chemotherapy which was shaky before hand, it also helped assist me with my knowledge of herbs! Cannot recommend enough.
Megan R. - United Kingdom
Disclaimers:
Accessing Your Course
After checking out, your email address will be sent to Net of Knowledge securely and you will gain instant access to your course. If you do not have a Net of Knowledge account yet, one will be created for you automatically and you will receive an email with a link to set up your password. Log in to your account at netofknowledge.com and start learning!
Unlimited Access & CEUS
You will have unlimited access to this course for as long as it is on Net of Knowledge, so that you can keep reviewing and learning from it over the years. CEU requirements must be completed within 1 year from the purchase. During this time, you must view the training and complete any required documents to get your certificate. You must also print and save your certificate for your own records.
Cancellation Policy
Please note we do not offer refunds for our recorded online courses/webinars.
Note
This recording is available in an online format only; you will not receive a DVD or physical copy of the recording – it is only available to watch as a course to watch on the internet through your online account.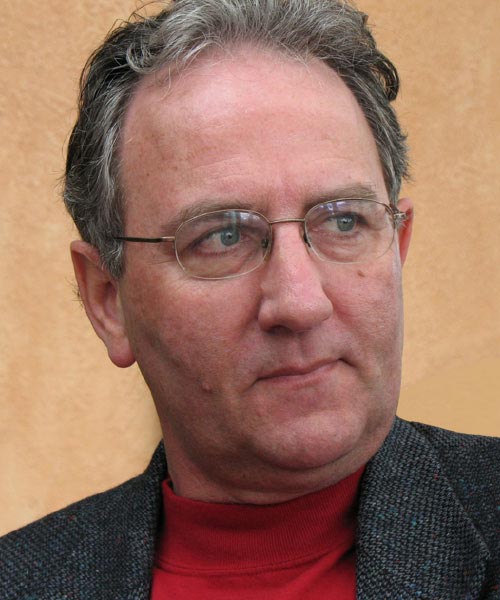 In practice for over 30 years, Dr. Neil McKinney, ND, has extensive experience in Naturopathic Oncology as well as Naturopathic Medicine. He graduated from the National College of Naturopathic Medicine and is a founder and instructor at the Boucher Institute of Naturopathic Medicine; in addition, he founded the BCNA, instructs internationally, and is an author on naturopathic topics.
View full bio