Course Objectives
Review the etiology of multiple sclerosis according to TCM and according to classical Chinese medicine.
Understand the classical Chinese medicine outlook on life and health and understand how it is affected in systematic and neurological disorders.
Learn some of the keys treatment lines of scalp acupuncture in the treatment of MS.
Learn essential moxibustion treatments to MS.
Review live success cases of MS and their treatment approach.
Course Outline
0 hrs - 1 hrs
Introduction to understanding and etiology of multiple sclerosis (MS).
1 hrs - 2 hrs
Understand MS according to classical Chinese medicine.
2 hrs - 3 hrs
Learn the key aspects of Classical Chinese medicine that affect the neurological system.
3 hrs - 4 hrs
Introduce the different Chinese medicine syndromes associated in MS according to the symptoms presentations with specific treatment protocols.
4 hrs - 5 hrs
Introduce some effective Scalp Acupuncture lines effective for MS and accompanied symptoms; Learn the treatment protocol for MS and accompanied symptoms; Review some cases and necessary steps to recuperate from MS.
This class changed the way I will approach treating patients with MS forever. The instructor was extremely knowledgeable.
Joanne N. - United States of America
This was a very useful course and I will use the knowledge I gained to treat many challenging patients, not only MS patients. The material is well presented and well recorded. Suzanne is an excellent teacher presenting material clearly and in a compelling manner. Thank you!
Patt L. - Canada
Dr. Robidoux is a brilliant healer and teacher. It's wonderful that she is teaching us how we can help more people.
Glynda B. - United States
The class gave me not only critical knowledge on how to treat MS, it also gave me the inspiration to learn Classical Chinese medicine.
Kyrsten R. - United States of America
For the first time I feel comfortable knowing and practicing true acupuncture without going through techniques without really knowing what I'm doing!
Benjamin P. - Canada
Dr. Suzanne is very articulate and patient, she explains everything in detail!
Xing Z. - United States
Dr Robidoux summarizes and delivers fresh information related to treatment of MS by classical CM.
Frederick S. - United States
I highly recommend this course
greg l. - United States
I find Dr Susan Robidoux's information exceptional and I highly recommend it to anyone wishing to pursue Scalp Acupuncture as well as a clear understanding of patterns and treatments. I only wish she would teach in the Northeast USA
Deborah T. - United States of America
Disclaimers:
Accessing Your Course
After checking out, your email address will be sent to Net of Knowledge securely and you will gain instant access to your course. If you do not have a Net of Knowledge account yet, one will be created for you automatically and you will receive an email with a link to set up your password. Log in to your account at netofknowledge.com and start learning!
Unlimited Access & CEUS
You will have unlimited access to this course for as long as it is on Net of Knowledge, so that you can keep reviewing and learning from it over the years. CEU requirements must be completed within 1 year from the purchase. During this time, you must view the training and complete any required documents to get your certificate. You must also print and save your certificate for your own records.
Cancellation Policy
Please note we do not offer refunds for our recorded online courses/webinars.
Note
This recording is available in an online format only; you will not receive a DVD or physical copy of the recording – it is only available to watch as a course to watch on the internet through your online account.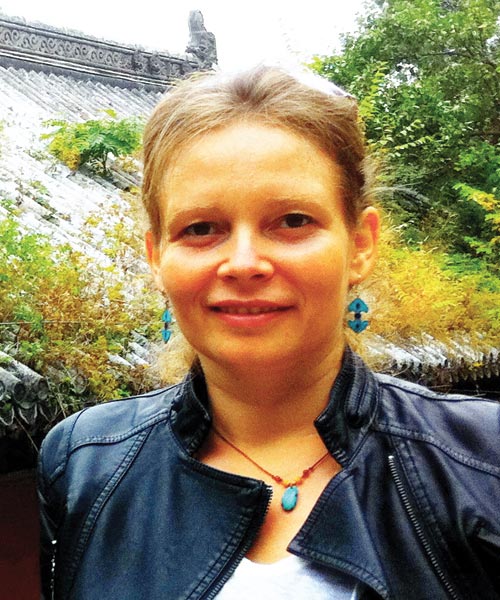 Taught by Suzanne Robidoux
Dr. Suzanne Robidoux, Ph.D, DAOM, L.Ac., has lived Asia for almost 2 decades, studying TCM with various masters. She completed her Ph.D. in acupuncture at Nanjing University, and specializes in neurological and psychological disorders. Having translated and edited over 20 professional Chinese medical textbooks, she is asked to lecture internationally often.
View full bio