Course Objectives
Students will learn different ways to identify wrist, shoulder, arm, thigh, knee, ankle, foot, and hip pain and conditions, and learn how to treat these problems with specific points.
Students will learn how to identify exact points to treat specific conditions.
To provide practitioners with a clear understanding of differential diagnosis and treatment protocols in relation to Tung's Points.
To help students understand the energetic ways in which point patterns can be intelligently combined to enhance a treatment.
Course Outline
0 hrs - 30 min
Treatment of alopecia using seven star hammering; needling through varicosities case history; muscle weakness - Flower Bone 2; treatment of wrist pain and LI5 tendon pain from writing too much; treatment of tennis elbow, frozen shoulder; use of moxa oil and cupping the armpit - case history.
30 min - 1 hrs
Recorded discussion on lymphedema; whole neck and shoulder, arm pain - use of cupping; case history on knee pain; treatment of sciatica - cupping; 1010.22 Nose Wing (Bi Yi); bone spurs; treatment of thigh pain; post-stroke treatment; recorded discussion on osteoporosis, hip pain and foot/leg cramps.
1 hrs - 1.5 hrs
Recorded discussion on plantar fasciitis; 'The Stick' massager; treatment of sore feet and weakness in legs/lower back; recorded discussion on open heart surgery in elderly patients; treatment of numbness in legs and toes, recorded discussion on moxa packs, treatment of ankle, knee pain and arthritis and sudden weakness in the legs.
I love Susan Johnson and the passion she has for Master Tungs Acupuncture. The material is clear, concise and well presented. I feel so fortunate as this is probably the closest most of us will get to training with a Master in our lifetime. Thank you, Susan, for imparting your thirty years of experience.
Wendy C. - Canada
Susan Johnson is an expert on Dr Tung's style of treatment. Her instructions are clear, full of practical information. I am able to apply what I learned immediately. Her style of teaching wakes up the passion for learning again, which I appreciate after 20 years of practicing acupuncture.
Ewa P. - United States
I'm now completely addicted to Susan Johnson Master Tung...I can hardly wait to take more courses in the series...Susan is an amazing teacher...and obviously very eager to share as much information as possible with her students...thank you!
Maria L. - Canada
Susan is a great teacher , who likes to teach and is more than wiling to share her knowledge, experience and downfalls in her career. She takes her time to explain the procedures. Love taking her courses.
Teresa G. - Canada
Disclaimers:
Accessing Your Course
After checking out, your email address will be sent to Net of Knowledge securely and you will gain instant access to your course. If you do not have a Net of Knowledge account yet, one will be created for you automatically and you will receive an email with a link to set up your password. Log in to your account at netofknowledge.com and start learning!
Course Expiry
This course has a restricted access period, and expires after 1 year. Please be sure to finish it during this time. Once your course expires, you will need to purchase it again if you wish to regain access. CEU requirements must be completed within 1 year from the purchase. During this time, you must view the training and complete any required documents to get your certificate. You must also print and save your certificate for your own records.
Cancellation Policy
Please note we do not offer refunds for our recorded online courses/webinars.
Note
This recording is available in an online format only; you will not receive a DVD or physical copy of the recording – it is only available to watch as a course to watch on the internet through your online account.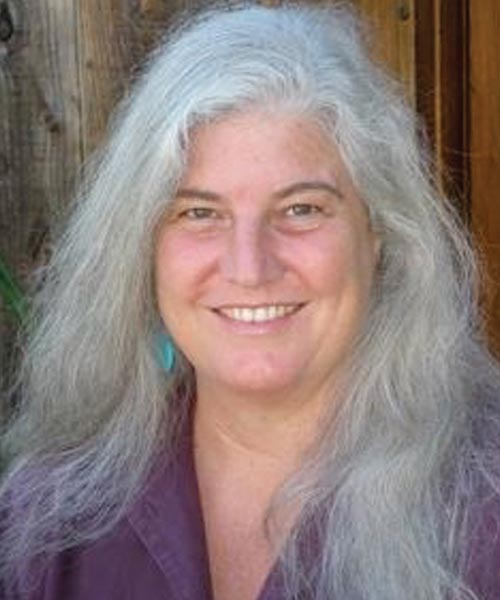 A graduate of the ACTCM, Susan Johnson, L.Ac., has been practicing TCM for over 30 years. She studied extensively with Drs. Miriam Lee and Young Wei Chieh, and teaches Tung's Points internationally.
View full bio