Course Objectives
Students will learn different ways to identify head, facial, and mouth conditions and treat them with specific points.
Students will learn how to identify exact points to treat specific conditions.
To provide practitioners with a clear understanding of differential diagnosis and treatment protocols in relation to Tung's Points.
To help students understand the energetic ways in which point patterns can be intelligently combined to enhance a treatment.
Course Outline
0 hrs - 30 min
Using 4 Horses for sinus/nose/skin conditions; treatment of nosebleeds, itchy allergies; the importance of using tonifying after the use of cold herbs like Yin Chiao, to tonify a patient's immunity; treatment of ear pain, mouth and tongue/teeth diseases; recorded discussion on mouth ulcers and canker sores.
30 min - 1 hrs
Use of Heart Passing Points and its relationship to blood pressure; recorded discussion on MS, daily alcohol consumption, regulating the heart rate; determining the patient's response to treatment; treatment of sacral pain, high cholesterol, and treating childhood sickness.
1 hrs - 1.5 hrs
Treatment of facial paralysis; recorded discussion on Bell's palsy; treatment of sore throat; recorded discussion on upper limb diseases, finger numbness, Shao Yang neck pain, shoulder pain, rashes; treatment of mumps.
1.5 hrs - 2 hrs
Treatment of chronic swollen tonsils, shingles in the eye; recorded discussion on classic formula for cleaning toxins; treatment of hypertension, finger pain, hand soreness, rheumatoid arthritis, difficulty grasping.
I love Susan Johnson and the passion she has for Master Tungs Acupuncture. The material is clear, concise and well presented. I feel so fortunate as this is probably the closest most of us will get to training with a Master in our lifetime. Thank you, Susan, for imparting your thirty years of experience.
Wendy C. - Canada
I'm now completely addicted to Susan Johnson Master Tung...I can hardly wait to take more courses in the series...Susan is an amazing teacher...and obviously very eager to share as much information as possible with her students...thank you!
Maria L. - Canada
Great class, would love to be present to see the needling examples she refers to.
Kristi O. - United States
Susan is an amazing clinician with an incredible ability to teach what she knows.
Mary D. - Canada
Studying Tong's Points with Susan Johnson has profoundly changed my practice and the way in which I think about acupuncture in order to treat my clients. Fantastic work from an astonishing teacher.
William B. - United States of America
Susan is a very knowledgeable teacher and practitioner. She is very willing to share insights from her practice that are very valuable to learning this style of Acupuncture.
Michele d. - United States of America
Disclaimers:
Accessing Your Course
After checking out, your email address will be sent to Net of Knowledge securely and you will gain instant access to your course. If you do not have a Net of Knowledge account yet, one will be created for you automatically and you will receive an email with a link to set up your password. Log in to your account at netofknowledge.com and start learning!
Course Expiry
This course has a restricted access period, and expires after 1 year. Please be sure to finish it during this time. Once your course expires, you will need to purchase it again if you wish to regain access. CEU requirements must be completed within 1 year from the purchase. During this time, you must view the training and complete any required documents to get your certificate. You must also print and save your certificate for your own records.
Cancellation Policy
Please note we do not offer refunds for our recorded online courses/webinars.
Note
This recording is available in an online format only; you will not receive a DVD or physical copy of the recording – it is only available to watch as a course to watch on the internet through your online account.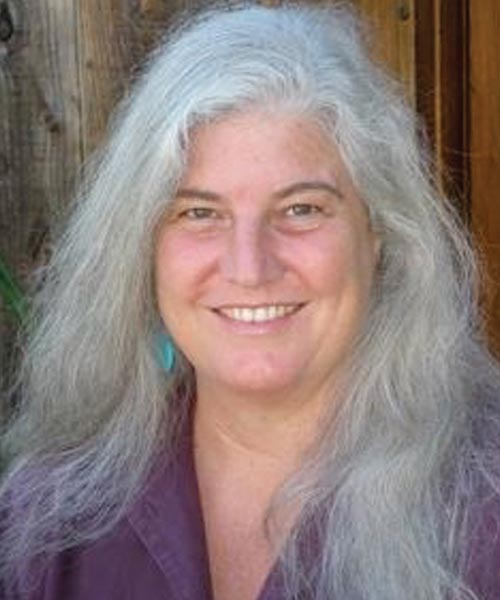 A graduate of the ACTCM, Susan Johnson, L.Ac., has been practicing TCM for over 30 years. She studied extensively with Drs. Miriam Lee and Young Wei Chieh, and teaches Tung's Points internationally.
View full bio