Course Objectives
The student will learn what factors affect weight loss and gain
The student will learn how to manage weight gain with Phytobiophysics and nutrition
Course Outline
0 hrs - 30 min
Weight problems are predominantly spiritual and emotional
30 min - 1 hrs
The different types of weight gain and loss
1 hrs - 2 hrs
Using Super Fit Formulas, Flower Formulas, and nutritional supplements to help the types of weight gain and loss
I would recommend this course to all practitioners who are looking at helping clients with weight isues, it is very indepth easy to follow and once you have the information, there is on going support, either persoanl or through the web.
Gabriella D. - Cyprus
Diana has so much knowledge - an amazing teacher.
Gabriella D. - Cyprus
Very interesting concepts!
Xin L. - Canada
Disclaimers:
Accessing Your Course
After checking out, your email address will be sent to Net of Knowledge securely and you will gain instant access to your course. If you do not have a Net of Knowledge account yet, one will be created for you automatically and you will receive an email with a link to set up your password. Log in to your account at netofknowledge.com and start learning!
Unlimited Access & CEUS
You will have unlimited access to this course for as long as it is on Net of Knowledge, so that you can keep reviewing and learning from it over the years. CEU requirements must be completed within 1 year from the purchase. During this time, you must view the training and complete any required documents to get your certificate. You must also print and save your certificate for your own records.
Cancellation Policy
Please note we do not offer refunds for our recorded online courses/webinars.
Note
This recording is available in an online format only; you will not receive a DVD or physical copy of the recording – it is only available to watch as a course to watch on the internet through your online account.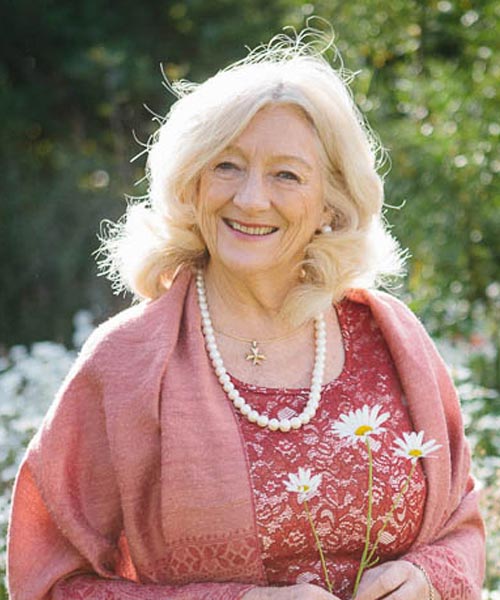 Diana Mossop is a scholar of Complementary medicine and the creator of Phytobiophysics®. An author and researcher, she has explored the healing properties of flower and plant essences to create her ranges of Flower and Superfit Formulas.
View full bio