Course Objectives
To understand the concept of a lingering pathogen, and how to identify its presence in the body.
To understand how to use the model presented to analyze and organize information clearly to come to a clear and rational diagnosis, and to formulate a rational treatment strategy.
To become familiar with the herbal and acupuncture techniques necessary for expelling pathogens from the body and restoring homeostasis.
Course Outline
0 hrs - 1 hrs
Introduction to the background and historical concepts; lingering pathogens in the context of a modern clinical practice.
1 hrs - 2 hrs
Description of the strengths and limitations of the model; where the model is derived from.
2 hrs - 3 hrs
The pathogens described in the model; why these pathogens are prominent; concept of scaling in terms of severity; difference between heat and damp heat.
3 hrs - 4 hrs
The levels that pathogens are located at; the hybridization model and why it works in the modern clinic.
4 hrs - 5 hrs
Detailed description of the levels – qi level, shaoyang, ying and blood levels. How these levels differ and how pathogens move between them. Detailed analysis of how to identify a pathogen at a specific level.
5 hrs - 6 hrs
Etiology of lingering pathogens, and how to identify them from the physical and subjective findings. Specific features of lingering pathogens and examination techniques unique to their discovery, including physical findings, tongue and pulse characteristics.
6 hrs - 7 hrs
Treatment methods, with detail on how to evict specific pathogens from specific locations.
7 hrs - 8 hrs
Herbal formulas and acupuncture protocols for expelling lingering pathogens.
8 hrs - 9 hrs
Case histories and drilling of the diagnostic and analytical technique.
9 hrs - 10 hrs
Continuing case history analysis and refining diagnostic and therapeutic technique.
Absolutely a must for an acupuncturist. This course has given me a lot more confidence in this area. Robyn V
Robyn V. - Australia
This was super! It was presented succinctly and to the point. It made understanding the levels a pathogen travels so easy. And included easy protocols to evict these pathogens in patients who are often so complicated by the time they get to our office. I found this course filled in all the blanks with questions that arise in daily practice. The correct amount of repetition to sink in.
Kathy K. - Canada
This class is extremely relevant to what we see on a daily basis in the clinic and maybe even more relevant now with the emergence of COVID19.
Tamara W. - United States of America
A brilliantly stimulating, useful and brilliant presentation. Information that can be utilised in clinic immediately. Clear, knowledgable, stimulating and very easy to apply. Thank you.
Ehud T. - Australia
This course gives you a sound understanding of lingering pathogens. Would recommend it to all interested in this area of Chinese medicine.
Karen B. - Australia
Great course for anyone looking to deepen and brush up on their knowledge of pathogens that are common in today's contemporary clinic setting
Ryan W. - Australia
As an ND, I encounter many patients who present with lingering pathogen pictures. I have many options in my naturopathic toolbox, but after taking this course, I will be much more confident and likely to treat with the appropriate Chinese botanicals and acupuncture points. I have even gone back to some patient files to re-assess their post-viral fatigue diagnosis treatment plans, using the lingering pathogen model.
Corlyss H. - Canada
The instructor's depth of knowledge was very impressive. This course did a great deal to reinforce my knowledge of TCM theory.
John V. - United States of America
Interesting analysis of a reasonably commonly seen pattern in patients in modern clinic with extremely useful clinical protocols for management of said patterns.
Anthony M. - Canada
I found this course very informative answering many questions with regards to why there are times when no matter what one does there is no lasting effects, or that one must see a patient oftener than one would like. Looking forward to better results with some of my long time patients where I can move treatment times further apart giving them a better, healthier lifestyle.
Bonnie D. - Canada
Disclaimers:
Accessing Your Course
After checking out, your email address will be sent to Net of Knowledge securely and you will gain instant access to your course. If you do not have a Net of Knowledge account yet, one will be created for you automatically and you will receive an email with a link to set up your password. Log in to your account at netofknowledge.com and start learning!
Unlimited Access & CEUS
You will have unlimited access to this course for as long as it is on Net of Knowledge, so that you can keep reviewing and learning from it over the years. CEU requirements must be completed within 1 year from the purchase. During this time, you must view the training and complete any required documents to get your certificate. You must also print and save your certificate for your own records.
Cancellation Policy
Please note we do not offer refunds for our recorded online courses/webinars.
Note
This recording is available in an online format only; you will not receive a DVD or physical copy of the recording – it is only available to watch as a course to watch on the internet through your online account.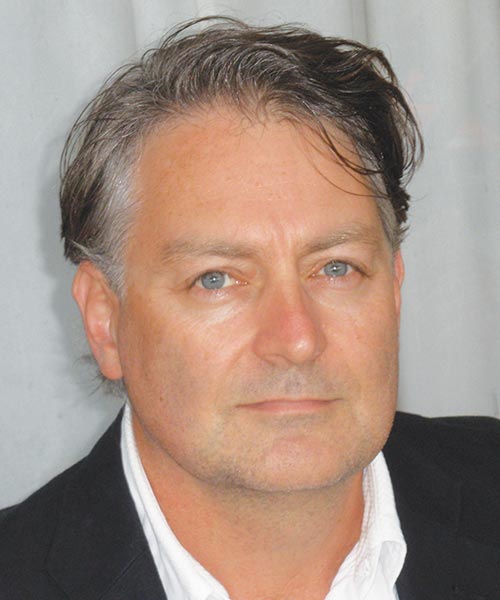 A graduate of the Sydney College of Traditional Chinese Medicine, Will Maclean, M.Sc.Chin. Med, Dip.TCM, Cert. Chin. Med, trained in China, and has practiced TCM for over 25 years. An author, Will teaches internationally and speaks on topics pertaining to acupuncture and herbal medicine.
View full bio