Course Objectives
To learn where pain and disease are held and reflected in the hara (abdomen) and in acupuncture meridians.
To learn the theory of how these are related, and can be addressed.
To understand issues presented by viewing case studies.
Course Outline
0 hrs - 1 hrs
The significance of collecting medical history and family history.
Discussion about some of the more commonly missed surgeries or conditions that have a big impact on symptoms: Lazy eye, head injuries, etc.
1 hrs - 2 hrs
Nan Ching 5-element abdominal map for diagnosis.
2 hrs - 3 hrs
Tan Tien reflexes and importance of addressing weakness in this area. Tan Tien connection with Shen is also discussed. Tan Tien, sympathetic reactions and the connection to the immune system.
SCM and Trapezius tightness, Cranial Nerve connection.
Palpation of the SCM for diagnosis.
Case 1: Major car accident, massive head injury and headaches.
3 hrs - 4 hrs
Ming Men Kidney, Tan Tien and connection to Spleen-20 on the left.
Manji discussion.
Case 2: Melanoma scar, cataract scar, huge fibroids and back pain.
4 hrs - 5 hrs
Cancer point location.
Case 3: Lazy eye and shoulder pain.
5 hrs - 6 hrs
Small intestine channel, sciatica and eye connection.
Different adrenal combinations discussed.
6 hrs - 7 hrs
Ren-9 pulsing reflex and treatment.
Ban Shin moxa device demonstrated.
Psoriasis skin treatment ointment discussed.
Ren-4 and L5 line connection.
7 hrs - 8 hrs
"Dai Mai Slice" aka "Side of Tan Tien" points discussed.
SI joint treatments.
Case 4: Ectopic pregnancy, migraines and sciatica.
8 hrs - 9 hrs
Ectopic pregnancy, migraines and sciatica continues.
Medical history introduced but treatment doesn't start in this section.
9 hrs - 10 hrs
Immune points and Stomach Qi discussed
10 hrs - 10.5 hrs
Case 5: Continued — repeated strep throat infections, 3 concussions and C4-6 pain are examined.
Lazy eye and shoulder pain discussed.
Kiiko is full of enthusiasm and interesting use of combined full body exploration of points and releasing techniques. There is so much to learn from her.
amy l. - United States
This online course was exceptional. I have been a Kiiko student for several years, and the presentation was just like being in her classroom. Kiiko's hands on style is a great teaching method and it was captured very well.
Leslie D. - United States
Invaluable source of unique information not available in usual academic circles.
Daniel W. - Australia
Great course, as always. Kiiko is so informative and the hands-on approach is very satisfying.
Karen V. - United States
Great explanations of KM and correspondences with 5 elements
Thomas C. - United States of America
Having studied and practiced many styles of Japanese acupuncture, I especially love Kiiko Matsumoto's classes. I think she is our living master of interpretation of the classics Su Wen, Ling Shu, etc., and their living practical application.
Donna R. - Canada
This class probably should have been my first Kiiko class because it clarified a lot. I feel like I can go back with a much more clear understanding of some of the treatment protocols. So interesting!
Ashley C. - United States of America
Kiiko Matsumoto is a fascinating, engaging, and inspiring teacher. The depth of her understanding of the body and of anatomical correspondences is impressive. Her clinical skill is astounding. I only want to study more with her!
Cara B. - United States
Kiiko Matsumoto is a great teacher and has a wonderful sense of humor. Her care for her practice of acupuncture is infectious.
Erica T. - United States
Disclaimers:
Accessing Your Course
After checking out, your email address will be sent to Net of Knowledge securely and you will gain instant access to your course. If you do not have a Net of Knowledge account yet, one will be created for you automatically and you will receive an email with a link to set up your password. Log in to your account at netofknowledge.com and start learning!
Unlimited Access & CEUS
You will have unlimited access to this course for as long as it is on Net of Knowledge, so that you can keep reviewing and learning from it over the years. CEU requirements must be completed within 1 year from the purchase. During this time, you must view the training and complete any required documents to get your certificate. You must also print and save your certificate for your own records.
Cancellation Policy
Please note we do not offer refunds for our recorded online courses/webinars.
Note
This recording is available in an online format only; you will not receive a DVD or physical copy of the recording – it is only available to watch as a course to watch on the internet through your online account.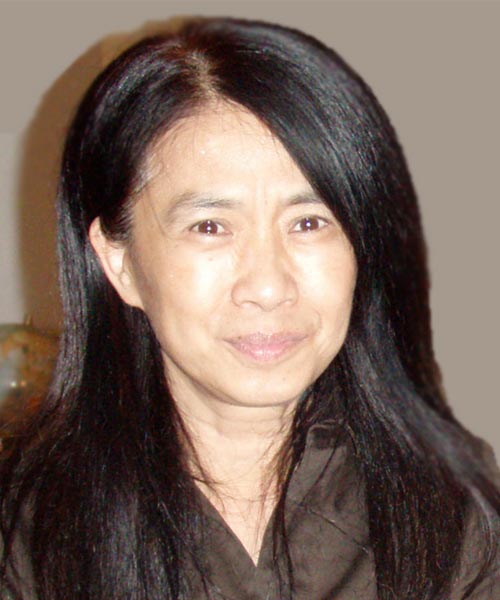 Taught by Kiiko Matsumoto
Kiiko Matsumoto is a licensed acupuncturist, internationally recognized for her scholarly work interpreting the Chinese Classics and her unique and practical acupuncture style that integrates the work of important Japanese masters. An author on numerous
View full bio