Course Objectives
Understand the functions and interrelationships of relevant vessels and zangfu including the concepts of Zigong, Tian Gui, Shao fu and Xiao fu and their implications for treatment decisions, so as to determine appropriate, effective treatment
Gain a deeper knowledge of dysmenorrhoea: presentations, patterns, treatment, effects of progesterone, prostaglandins, prostacyclin, and the physiological effects of linolenic/linoleic acid, evening primrose oil, vitamin B6, zinc and magnesium.
Understand the clinical features and causes of endometriosis, its mechanism of pain, the mechanical and chemical factors affecting fertility, its emotional impact, Western treatment options and outcomes, and Chinese medicine treatment options.
Understand the range of diagnostic options for endometriosis and dysmenorrhoea with treatment approaches via discussion of genuine case studies including formulas
Understand various types of excessive uterine bleeding, the role of progesterone, the association with fibroids and the range of Chinese medicine patterns and fine-tuned treatment options via discussion of genuine case studies including formulas
Course Outline
0 hrs - 15 min
Fundamental functional concepts of Chinese medicine pertaining to menstruation and reproductive health, including the interrelationship and mutual support of the Zangfu, Jingluo, extraordinary vessels and the significance of Tian Gui.
15 min - 45 min
Explanation of dysmenorrhea, its incidence, clinical presentation, patterns, treatment, the mechanisms pf pain and effects of progesterone, prostaglandins,linolenic/linoleic acid, evening primrose oil, vitamin B6, zinc and magnesium.
45 min - 1.5 hrs
The difference between endometriosis and adenomyosis, the specific mechanism of pain, the mechanical and chemical factors affecting fertility, the emotional effects, Western treatment options, and the clinical approaches of Chinese medicine.
1.5 hrs - 2 hrs
Discussion of genuine clinical case histories of dysmenrrhoea and endometriosis with herbal and acupuncture formulas
2 hrs - 3.5 hrs
Definition of AUB and DUB, the different patterns of excessive uterine bleeding in clinical practice, the treatment of a range of patterns, including disordered enetrual bleeding, and how not all patterns fit into the pattern of "Beng Lou".
Disclaimers:
Accessing Your Course
After checking out, your email address will be sent to Net of Knowledge securely and you will gain instant access to your course. If you do not have a Net of Knowledge account yet, one will be created for you automatically and you will receive an email with a link to set up your password. Log in to your account at netofknowledge.com and start learning!
Unlimited Access & CEUS
You will have unlimited access to this course for as long as it is on Net of Knowledge, so that you can keep reviewing and learning from it over the years. CEU requirements must be completed within 1 year from the purchase. During this time, you must view the training and complete any required documents to get your certificate. You must also print and save your certificate for your own records.
Cancellation Policy
Please note we do not offer refunds for our recorded online courses/webinars.
Note
This recording is available in an online format only; you will not receive a DVD or physical copy of the recording – it is only available to watch as a course to watch on the internet through your online account.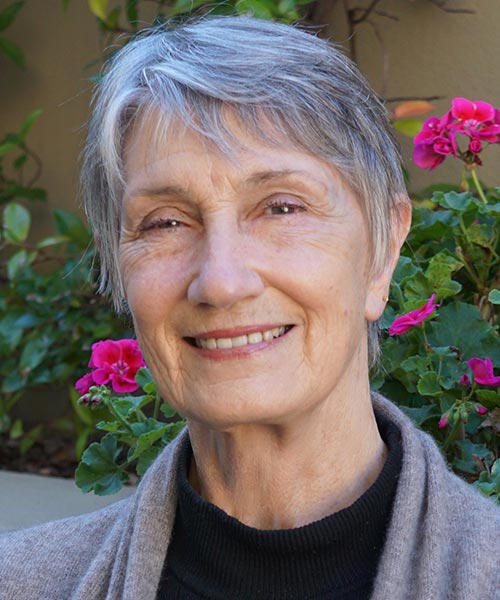 Taught by Robin Marchment
Robin is a registered herbalist and acupuncturist, having completed internships at Chinese hospitals in Guangxi and Xi'An where her focus was on gynaecology. She is lecturer, practitioner and is author of "Gynaecology Revisited" and co-author of "Shang Han Lun Explained".
View full bio