Course Objectives
Acquire an understanding of the classical concept of jue and its application in modern treatment protocols.
Treatment of neck pain from hormonal causes will be presented.
Treatment of neck pain at each of the different cervical vertebrae will be isolated, diagnosed, and divided into different treatment protocols.
Course Outline
0 hrs - 1 hrs
Lecture about Jue, a very common reference in classical texts.
1 hrs - 2 hrs
Correlations of Jue explained and a case presentation of frostbite on the toes and varicose vein stripping in early teens. KMS style acupuncture is used, including foot jue points.
2 hrs - 3 hrs
Diagnosis and treatment of patient with unexplained hand pain and weakness, incorporating KMS style and foot jue points into the treatment.
3 hrs - 4 hrs
Diagnosis and treatment of a patient with a painful toe, using KMS and foot jue points.
4 hrs - 5 hrs
Diagnosis and treatment of a patient with complex regional pain syndrome, (formerly classified as RSD) from a foot injury.
5 hrs - 6 hrs
Conclusion of prior case, with closing questions and answers.
6 hrs - 7 hrs
Discussion of different cervical neck vertebrae releases. Beginning diagnosis and differentiation in KMS style of a patient with unknown cause of pain at the GB 20 region and general neck pain.
7 hrs - 8 hrs
Continuation of patient treatment with discussion of estrogen imbalance causation of GB 20 regional neck pain.
8 hrs - 9 hrs
Patient presentation with differentiation and treatment with KMS acupuncture for a patient with chronic neck, shoulder and leg pain. Clear visuals of needling techniques on the front of the neck. Acupuncture releases for C-4 and C-5 neck pain distinguished.
9 hrs - 10 hrs
Additional cases of neck pain that include estrogen imbalance, showing at GB 20. Protocols shown to compare with prior neck pain case.
10 hrs - 11 hrs
Neck pain from severe blow to the head, multiple complex injury, shown with differentiation and resolution through KMS style acupuncture with foot jue points and neck pain material incorporated.
11 hrs - 11.5 hrs
Case study presented for a patient with C-7 neck pain from injury. Point differentiation and selection shown, releasing the chronic pain.
My practice has been going quite well but the immediate success of Kiiko's methods have left my patients amazed. There is nothing more wonderful than the feeling of helping someone experience freedom from pain almost if not immediately.
Pamela M. - Canada
Kiiko is so knowledgeable and her class is rich with information. The fact that she uses the body to give immediate feedback is so amazing. I liked this format for learning because I could take the class about an hour at a time and absorbed it better. I was also able to go back and watch it all a second time. Very helpful!
Karen V. - United States
This without a doubt is the best online class i have watched. Kiiko was great one of the best.
Martyn T. - United States
Kiiko Matsumoto is a great teacher and she wants you to learn well. She is very enthusiastic.
Luiza C. - United States
This course is very effective at showing how to treat both Jue syndrome and neck pain. I have already started using this method in my clinic and have been getting profound results.
Daniel H. - Canada
I always learn so much when I take a Kiiko course. I have taken several, and this one is as good as the others.
Gwendolyn M. - United States
Excellent online course. I have taken Kiiko's classes many times, and I am actually quite surprised how well this online course was put together and presented. I will definitely take more online Kiiko classes.
Yoko C. - United States of America
Kiiko is so much knowledge and she is brilliant! I would also recommend getting her books as that would be very helpful when taking her courses.
K. Murray D. - United States of America
Disclaimers:
Accessing Your Course
After checking out, your email address will be sent to Net of Knowledge securely and you will gain instant access to your course. If you do not have a Net of Knowledge account yet, one will be created for you automatically and you will receive an email with a link to set up your password. Log in to your account at netofknowledge.com and start learning!
Unlimited Access & CEUS
You will have unlimited access to this course for as long as it is on Net of Knowledge, so that you can keep reviewing and learning from it over the years. CEU requirements must be completed within 1 year from the purchase. During this time, you must view the training and complete any required documents to get your certificate. You must also print and save your certificate for your own records.
Cancellation Policy
Please note we do not offer refunds for our recorded online courses/webinars.
Note
This recording is available in an online format only; you will not receive a DVD or physical copy of the recording – it is only available to watch as a course to watch on the internet through your online account.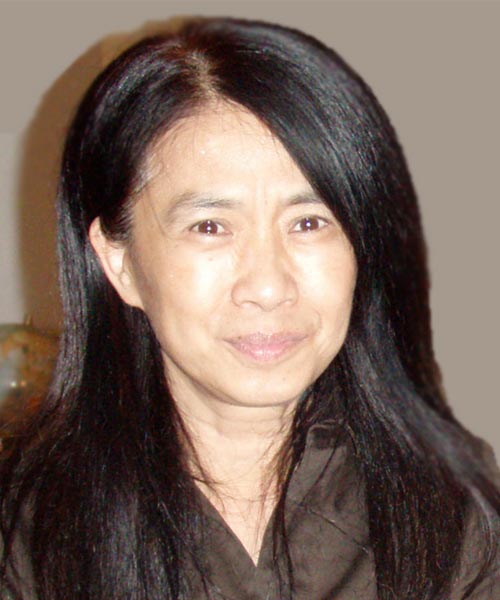 Taught by Kiiko Matsumoto
Kiiko Matsumoto is a licensed acupuncturist, internationally recognized for her scholarly work interpreting the Chinese Classics and her unique and practical acupuncture style that integrates the work of important Japanese masters. An author on numerous
View full bio