Course Objectives
Allows the practitioner to develop his or her art
Invigorates his or her thought
Raises his or her vision and conduct
Course Outline
0 hrs - 15 min
Introduction to the NCCAOM Code of Ethics. Lecture of all 9 NCCAOM Ethics principles listed the NCCAOM Code of Ethics Document. Introduction of the Huandi Neijing and the Sun Simiao - Qianjinfang referenced throughout the lecture to show how and where it is related to the NCCAOM 9 Ethic principle.
15 min - 30 min
Attitude of the great physician in reference to the Suwen 39. Explore references of Suwen 39 to illustrate NCCAOM Ethic principles number 1,2 and 4.
30 min - 45 min
Pathways to the physician's realization in reference to the Suwen 11 to illustrate NCCAOM Ethics principles number 6, 7 and 8.
45 min - 1 hrs
The effect on diagnostics and treatments in reference to the Lingshu 8 illustrates NCCAOM Ethics principles 2 and 5.
1 hrs - 1.25 hrs
Ethics and behavior and Sense of self cultivation in reference to the Suwen 54 illustrates NCCAOM Ethics principles 5 and 6.
1.25 hrs - 1.5 hrs
Heart to heart dynamics as root of Chinese Medicine in reference to the Lingshu 9 illustrates NCCAOM Ethics principles 7, 8 and 9.
1.5 hrs - 1.75 hrs
Explore the Sun Simiao's Qianjinfang Section one and two to Illustrate NCCAOM Ethics principle number 3. Summary of each reference listed in the lecture and how it relates to all 9 NCCAOM Ethics principles from the NCCAOM Code of Ethics document.
1.75 hrs - 2 hrs
Conclusion.
Wonderful course, straight from the heart and filled with wisdom.
Jim D. - United States of America
Thank you so much for such a beautiful class. You have reminded me of why I had thought Chinese Medicine could be fulfilling. What a relief.
Gabrielle A. - United States of America
The wisdom and sincerity expressed by Elisabeth Rocaht de la Vallee in this course exemplifies what it means to be an excellent practitioner.
Kamala Q. - United States of America
This course is an excellent compilation of quotes from around a dozen classical texts related to the theme of ethics in traditional Chinese medicine. It is a reminder that it is most ethical as a health practitioner, not simply to be without fault, but to pursue superb practice and being.
Chad R. - Australia
Elisabeth is exceptionally knowledgable and teaches with a sincere heart and great sense of humour! I really enjoyed this course.
Rachel B. - Australia
I was delightfully surprised at the depth and interest stimulated in me by this required course. Elizabeth is an exceptional teacher and human being! Thank you for your joy and knowledge on this topic! I look forward to reading other books you have written and published.
Genevieve L. - United States
Elisabeth is such an inspiration with her considerable knowledge and clarity. It is a privilege to hear her.
Jane O. - Canada
Fantastic journey through the classics as they relate to our everyday life in practice. Elizabeth provides a wealth of knowledge and weaves centuries of wisdom into graspable insightful understanding and application.
Joanne H. - Australia
It was truly a breath of fresh air as fair as dry ethics courses can go. Loved the relation to the classics and the philosophy intertwined. Really had a profound impact on me and how I related to my practice and my patients...and my colleagues. However quite difficult to understand. Luckily it does come with subtitles.
Jasmine W. - United States of America
Elisabeth is very knowledgeable of the classics. Very grateful for subtitles as I wouldn't have understood. Not a course to walk away from the computer and listen to.
Nicole R. - Australia
The best online course I have ever enrolled. Very philosophical but easy to comprehend. Fantastic Course!
Wreksono A. - New Zealand
This is an excellent course, making a subject that could seem mundane into something inspiring, and useful in both life and your healing practice!
Robin B. - United States
I found this course very useful and did not expect such quality and profound knowledge about ethics and boundaries in the classics of Chinese medicine. The teacher very knowledgeable about classics and CM
Martha C. - Canada
Very profound and deeply enriching. I highly recommend to both novice and seasoned practitioners.
Madeline K. - United States
After 40 years of practice this webinar brought me back to my original reason for choosing to study chinese philosophy and made my heart warm. Merci Madame.
Kim S. - Australia
Disclaimers:
Accessing Your Course
After checking out, your email address will be sent to Net of Knowledge securely and you will gain instant access to your course. If you do not have a Net of Knowledge account yet, one will be created for you automatically and you will receive an email with a link to set up your password. Log in to your account at netofknowledge.com and start learning!
Unlimited Access & CEUS
You will have unlimited access to this course for as long as it is on Net of Knowledge, so that you can keep reviewing and learning from it over the years. CEU requirements must be completed within 1 year from the purchase. During this time, you must view the training and complete any required documents to get your certificate. You must also print and save your certificate for your own records.
Cancellation Policy
Please note we do not offer refunds for our recorded online courses/webinars.
Note
This recording is available in an online format only; you will not receive a DVD or physical copy of the recording – it is only available to watch as a course to watch on the internet through your online account.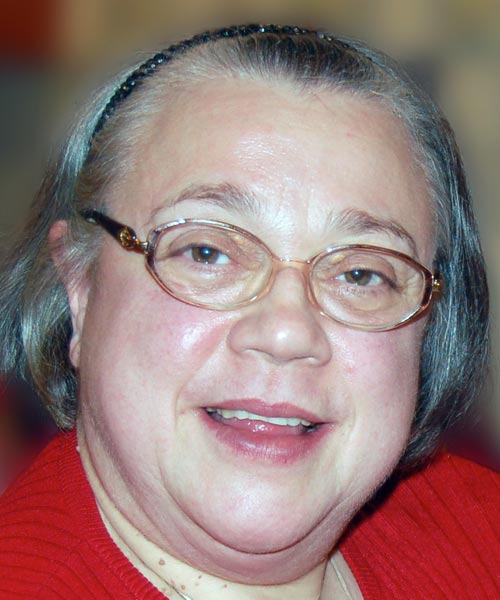 Taught by Elisabeth Rochat de la Vallée
TCM academic and historian, Elisabeth Rochat has specialized in both medical and philosophical Classics in her 40+ years career. She co-authored 'A Survey of Chinese Medicine' and continues to teach about the Classics of TCM internationally.
View full bio