Course Objectives
Learn who Dr. Manaka was and his contributions to Japanese Acupuncture.
Learn about how Dr. Manaka bridged the world of Quantum Physics with Traditional East Asian Medicicne terminonolgy and theory, developing a highly practical clinic treatment strategy.
Learn about Dr. Manka's 5 Step Protocols his diagnosis method, differential diagnosis using the abdomen to select Extraordinary Vessel treatments.
Learn about the tools used in Polarity Medicine such as Ion Pumping Cords, Triple By Pass Cords, and SSP's.
Course Outline
0 hrs - 15 min
Dr. Manaka's greatest contribution to acupuncture was his development of the X-Signal System and its relationship to meridian treatment. He also created the Octahedral Theory of Structure-Function Regulation found in medicine and biolgy.
15 min - 45 min
Overview of his work and methodical treatment plan. Information Theory & General System Theory, X-Signal System, Yin-Yang Topology and Extraordinary Vessels, Isophasility/5 Elements, polarity tools such as Ion Pumping Cords and Triple By Pass Cords.
45 min - 1.25 hrs
Manka's 5 Step Protocols: Front Yin treatment, Back Yang treatment, Musculoskeletal treatment using Sotai, Symptom Control, and Home Recommendations. Differential diagnosis, abdomen and Manaka's Mu Points selecting Extraordinary Vessel treatments.
Disclaimers:
Accessing Your Course
After checking out, your email address will be sent to Net of Knowledge securely and you will gain instant access to your course. If you do not have a Net of Knowledge account yet, one will be created for you automatically and you will receive an email with a link to set up your password. Log in to your account at netofknowledge.com and start learning!
Unlimited Access & CEUS
You will have unlimited access to this course for as long as it is on Net of Knowledge, so that you can keep reviewing and learning from it over the years. CEU requirements must be completed within 1 year from the purchase. During this time, you must view the training and complete any required documents to get your certificate. You must also print and save your certificate for your own records.
Cancellation Policy
Please note we do not offer refunds for our recorded online courses/webinars.
Note
This recording is available in an online format only; you will not receive a DVD or physical copy of the recording – it is only available to watch as a course to watch on the internet through your online account.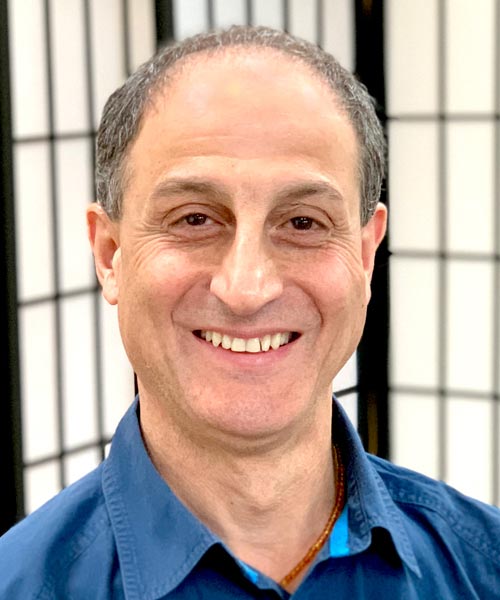 Taught by Paul Movsessian
Paul Movsessian is a practitioner of Traditional East Asian Medicine, having been trained by some of the greatest teachers of Japan, and being in practice for 36 years. He lectures extensively and takes great joy in sharing the clinical pearls he has been given and has collected over the years.
View full bio