Course Objectives
Understand the depth and richness of the concept of metal in Chinese medicine.
Understand the relation of metal with sound
Learn which lung points particularly expel the gui/demons/ghosts
Understand the relation of metal with stems and branches
Understand the particular role of metal in internal alchemy
Course Outline
0 hrs - 15 min
The qualities of metal, its uniqueness, its Chinese character jin 金, metal or gold. Hard, resistant and long-lived, yet also able to be shaped and reshaped, especially by fire and heat. Also gold, precious, rich, refined.
15 min - 30 min
Metal and Sound. Bronzes, bells, gongs. Clear ringing, resonant, far-reaching sound. Lungs as door of the voice. Points for the voice: Lu 10, Lu 9, Lu 6, Lu 3. Shang metal note restores clarity and regulation. Shang points: Lu 11, LI 1, Kid 17.
30 min - 45 min
Metal and Exorcism. Metal in the swords and lances of shamans and later in the needles of acupuncture to expel the gui. 5 out of 11 lung points have gui symptoms: Lu 11, Lu 5, Lu 10, Lu 3, Lu 9. Also LI 11, and LI 10 + St 36.
45 min - 1.5 hrs
Metal and Time Part 1. Rhythms jie 節. Venus, metal planet, morning star, planet of war. Metal's power to cut, kill, separate. Yang metal Stem 7 geng 庚, yin metal Stem 8 xin 辛. Yang metal monkey Branch 9 shen 申, yin metal rooster Branch 10 you 酉.
1.5 hrs - 1.75 hrs
Metal and Time Part 2. Lungs linked to autumn but also to spring and early morning (3 - 5 am) through Branch 3. Initiating, activating power, first meridian. 2020 Metal Rat and 2021 Metal Ox: Covid years affecting lungs and harsh metal restrictions.
1.75 hrs - 2 hrs
Metal and Time Part 3. 24 jie Qi, solar fortnights. In the 12 lunar months, the lung is related to the first month. Questions and Answers.
2 hrs - 2.25 hrs
Metal in Internal Alchemy. Aim longevity, unified consciousness, using only what you have within yourself eg the three treasures of Jing Qi Shen. Attunement of the small self with the cosmos. Metal role to concentrate and essence. Alchemical terms.
2.25 hrs - 2.5 hrs
The cauldron, ding 鼎, place of firing, refinement and transformation. Hexagram 50, Ding, the Cauldron, emblematic of the creation of a new state. Neijingtu Inner Landscape Map, Xiuzhentu Cultivating Authenticity Map.
2.5 hrs - 3 hrs
Qi between material Jing and immaterial Shen. Unconscious breath made conscious. 3 dan tian, 3 passes. Planting the gold coins of the breath, they rise as fruits on the mulberry trees, then stars in the sky. Transformation, regeneration, reversal.
Disclaimers:
Accessing Your Course
After checking out, your email address will be sent to Net of Knowledge securely and you will gain instant access to your course. If you do not have a Net of Knowledge account yet, one will be created for you automatically and you will receive an email with a link to set up your password. Log in to your account at netofknowledge.com and start learning!
Unlimited Access & CEUS
You will have unlimited access to this course for as long as it is on Net of Knowledge, so that you can keep reviewing and learning from it over the years. CEU requirements must be completed within 1 year from the purchase. During this time, you must view the training and complete any required documents to get your certificate. You must also print and save your certificate for your own records.
Cancellation Policy
Please note we do not offer refunds for our recorded online courses/webinars.
Note
This recording is available in an online format only; you will not receive a DVD or physical copy of the recording – it is only available to watch as a course to watch on the internet through your online account.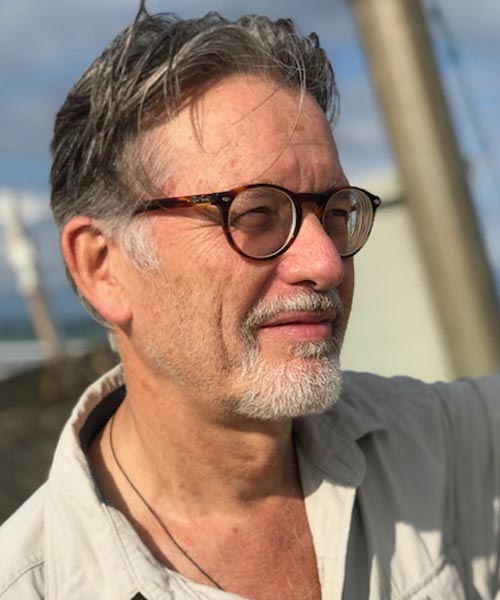 Taught by Peter Firebrace
A graduate of the International College of Oriental Medicine, Peter Firebrace, FBAcC, has extensively studied TCM and Chinese language and philosophy. He was a co-founder of Monkey Press, teaches internationally, and also produces songs and poems on topics pertaining to TCM. Peter is in the process of setting up Guan Academy of Chinese Medicine for online teaching.
View full bio