Course Objectives
Review the etiology of depression according to TCM and according to classical Chinese medicine.
Understand the classical Chinese medicine outlook on life and health and understand how it is diseases in systematic and neurological disorders.
Learn some of the keys treatment lines of scalp acupuncture in the treatment of depression.
Learn essential moxibustion treatments to depression.
Review live cases of success of depression and their treatment approach.
Course Outline
0 hrs - 1 hrs
Introduction to understanding and etiology of depression.
1 hrs - 2 hrs
Understand depression according to classical Chinese medicine.
2 hrs - 3 hrs
Learn the key aspects of Classical Chinese medicine which affect the mind and the neurological system.
3 hrs - 4 hrs
Introduce the research done in the neurological hospital in Nanjing and introduce some specific body acupuncture needling techniques effective for depression.
4 hrs - 4.5 hrs
Learn the full protocol of treating depression while avoiding reoccurrence. Watch recorded participants of the live seminar practice needling techniques on a partner while verifying correct locations of these techniques.
Dr. Robidoux is a passionate and compassionate teacher who has a remarkable ability to summarize treatment concepts into clear concise gems that are easy to process.
Alison D. - Canada
The instructor is quite educated and explains her information clearly. This shows how depression can be the root of many more physical ailments.
Lara B. - Canada
Very highly recommend Suzanne for any practitioner seeking greater understanding and use of Classical Chinese Medicine.
Pamela M. - Canada
Suzanne's passion for her material and clear depth of expertise makes this course a very engaging and enjoyable way to learn an additional approach to treating depression, which is something I've been seeking for some time. Thank you, Suzanne!
Patt L. - Canada
Suzanne Robidoux is an inspirational teacher.
Gloria E. - United Kingdom
Interesting and new ways of treating mental disorders with TCM
Clive P. - Australia
This course is a must see to anyone interested in this topic. it is clearly explained and it goes into many really practical areas. I have learned a lot from Souzanne.
Alina Barlogeanu C. - France
Dr. Robidoux is a brilliant healer and teacher. It's wonderful that she is teaching us how we can help more people.
Glynda B. - United States
Disclaimers:
Accessing Your Course
After checking out, your email address will be sent to Net of Knowledge securely and you will gain instant access to your course. If you do not have a Net of Knowledge account yet, one will be created for you automatically and you will receive an email with a link to set up your password. Log in to your account at netofknowledge.com and start learning!
Unlimited Access & CEUS
You will have unlimited access to this course for as long as it is on Net of Knowledge, so that you can keep reviewing and learning from it over the years. CEU requirements must be completed within 1 year from the purchase. During this time, you must view the training and complete any required documents to get your certificate. You must also print and save your certificate for your own records.
Cancellation Policy
Please note we do not offer refunds for our recorded online courses/webinars.
Note
This recording is available in an online format only; you will not receive a DVD or physical copy of the recording – it is only available to watch as a course to watch on the internet through your online account.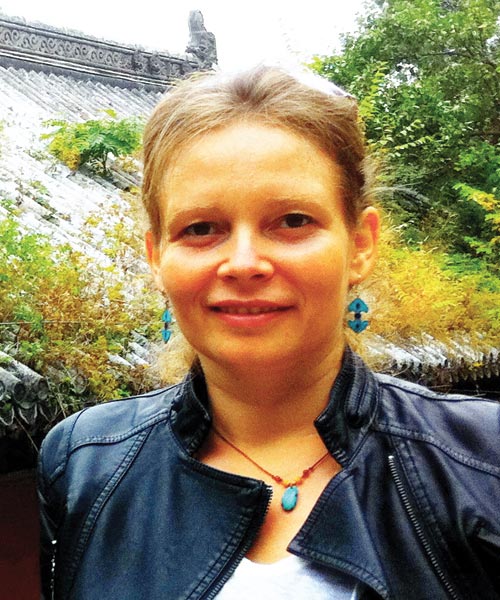 Taught by Suzanne Robidoux
Dr. Suzanne Robidoux, Ph.D, DAOM, L.Ac., has lived Asia for almost 2 decades, studying TCM with various masters. She completed her Ph.D. in acupuncture at Nanjing University, and specializes in neurological and psychological disorders. Having translated
View full bio