Course Objectives
Recognize references to Channel Qi diagnositics in the Nei Jing
Learn to use direct perception of channels as a diagnostic tool
Learn the healthy Channel Qi variations in various neurological modes
Technique: describing a method for directly feeling the flow of Channel Qi
Course Outline
0 hrs - 15 min
Channel Qi references in the Nei Jing: ancient use of channels as diagnostic tools: The word Se (color) in the Nei Jing and Historical importance of channels. Using direct perception of channels as diagnostic tools: examples: Wood attacking Earth due to pathogen; Wood attacking Earth due to negative emotions.
15 min - 30 min
Channel variations in neurological modes: Parasympathetic; Sympathetic; Sleep; Shock or pre-death. The channel pathways that we learn in school represent an ideal, not the actual movement of the channels.
30 min - 45 min
How Channel Qi can direct cellular function. Learning how to determine the channels.
45 min - 1 hrs
Parkinson's disease as an example of a channel-based syndrome.
Should be taught to all beginning students of Acupuncture and Chinese Medicine
Bruce T B. - United States of America
Dr. Janice Walton-Hadlock teaches with enthusiasm and taps into practitioners' intuition in order to access deeper learning.
Christine O. - Canada
This was a wonderful 46 min spent, I want a full weekend now! Thank you!
Fiona P. - Canada
Great speaker! I love her enthusiasm and excellent knowledge and ability to explain the subject.
Rita W. - Canada
A new very performant approach for the diagnostic of all disease
Suzanne G. - Canada
Janice Hadlock has mastered the art of feeling channel qi. I highly recommend her work (videos, books, articles) to anyone who wants to improve their acupuncture practice.
Thom H. - United States of America
If you are a new practitioner, like me, I definitely suggest doing this course it has blown my mind! It was enjoyable and I am eager to learn more, the teacher's knowledge and I could have easily listened to a few more hours but this wet the appetite. Can't recommend enough!
Megan R. - United Kingdom
I'm looking forward to being able to feel the Qi in the different channels and to feel the blockages.
June B. - Canada
I manage a palpation based practice and was enlightened as to the ability or skill set one can develop to determine a treatment plan based more on energetic scanning of the body.
Ted A. - United States of America
wonderful example of the difference between theory and practice
John P. - Canada
Very interesting course, good reminder of things that was learnt in school and sometimes easily overlooked. Short course was great, inspiring to want to learn more
Radley R. - United States of America
This video gives a very good introduction to channel theory. It should be a mandatory course for every student of Chinese medicine.
Margaret R. - Canada
I found Janice Hadlock's lecture and books to be one of the biggest influwnces on my acupuncture work especially as I also work on patients with NST Bowen as her work helps me to further my understanding on how these two therapies work together
Lynda S. - United Kingdom
I would highly recommend this lecture and am very keen to hear more
Amelia C. - United Kingdom
Fascinating introduction to the very convincing theory and vital importance of assessing and treating channel qi disturbances, very inspiring. I want to learn more!
Catherine T. - United Kingdom
Disclaimers:
Accessing Your Course
After checking out, your email address will be sent to Net of Knowledge securely and you will gain instant access to your course. If you do not have a Net of Knowledge account yet, one will be created for you automatically and you will receive an email with a link to set up your password. Log in to your account at netofknowledge.com and start learning!
Unlimited Access & CEUS
You will have unlimited access to this course for as long as it is on Net of Knowledge, so that you can keep reviewing and learning from it over the years. CEU requirements must be completed within 1 year from the purchase. During this time, you must view the training and complete any required documents to get your certificate. You must also print and save your certificate for your own records.
Cancellation Policy
Please note we do not offer refunds for our recorded online courses/webinars.
Note
This recording is available in an online format only; you will not receive a DVD or physical copy of the recording – it is only available to watch as a course to watch on the internet through your online account.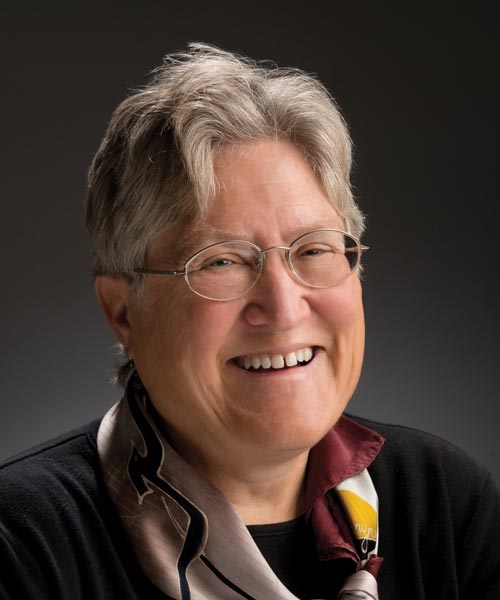 Taught by Janice Walton-Hadlock
Janice Walton-Hadlock, DAOM, L.Ac., is a professor at Five Branches University, and specializes in Channel Theory, Yin Tui Na, Psychology and Counseling; she is the founder of the Parkinson's Recovery Project, and is an author on topics relating to Channel Theory and Parkinson's.
View full bio