Course Objectives
You will learn how East Asian Medicine theory using moxibustion applies to the modern world and current diseases. How moxa effects the physiology of the body and the mechanism of moxa producing a therapuetic effect.
We will cover the history of moxibustion and it own classical and modern texts. Learn where moxa comes from and the details of how it is grown, harvested and prepared to be used. Cover safety, precautions, contra-indications and home therapy.
Develop skills in two methods of moxibustion - Chinetsukyu Cone Moxa and Kyutoshin Needle Head Moxa. Learn how to choose correct moxa for these methods, how to roll and apply the moxa protocol. Specific precautions and various styles from Japan.
Course Outline
0 hrs - 1 hrs
GENERAL INFORMATION ON MOXIBUSTION: How moxa works in homeostasis, immunity, sleep, appetite, well-being, bowel elimination, autonomic nervous system, blood circulation, mobility, energy, pain, inflammation, degeneration, and longevity.
1 hrs - 2 hrs
HISTORY: Trace history of moxibustion from antiquity and through various Classics such as The Shih Ching (Book of Odes) and Chiu Ching (Moxibustion Manual) through to Yellow Emperor's Ming Tang Moxa Text and modern Japanese moxibustion masters.
2 hrs - 3 hrs
ARTEMISIA VULGARIS: Study the botanical description, prepartion, harvesting, and aging of mugwort in Japan for various grades and uses. Determing the best moxa for the correct choice of usage and understanding the effect of moxa in various methods.
3 hrs - 4 hrs
GENERAL PRECAUTIONS AND CONTRAINDICATIONS: When not to use moxa. Where not use moxa. Particular cases when to take particular care in moxa application. Expalining the differences of TCM concepts of moxa and traditional use in Japan.
4 hrs - 5.5 hrs
CHINETSUKYU - CONE MOXA: Explain terminology as related to its use. Origins and history. Explain size, density and how to roll the cone. How, when and where to apply cone moxa. Specific precautions. Treatment strategies from various styles in Japan.
5.5 hrs - 7 hrs
KYUTOSHIN - NEEDLE HEAD MOXA: General rules. Methods to roll moxa balls. Substituting smokeless moxa. Equipment. Applying moxa ball to needle. Safefty shields. Removal of ash and needle. Precautions. Treatment strategies from various styles in Japan.
Knows what hes talking about, very engaging and thorough
Mihi L. - Australia
Disclaimers:
Accessing Your Course
After checking out, your email address will be sent to Net of Knowledge securely and you will gain instant access to your course. If you do not have a Net of Knowledge account yet, one will be created for you automatically and you will receive an email with a link to set up your password. Log in to your account at netofknowledge.com and start learning!
Unlimited Access & CEUS
You will have unlimited access to this course for as long as it is on Net of Knowledge, so that you can keep reviewing and learning from it over the years. CEU requirements must be completed within 1 year from the purchase. During this time, you must view the training and complete any required documents to get your certificate. You must also print and save your certificate for your own records.
Cancellation Policy
Please note we do not offer refunds for our recorded online courses/webinars.
Note
This recording is available in an online format only; you will not receive a DVD or physical copy of the recording – it is only available to watch as a course to watch on the internet through your online account.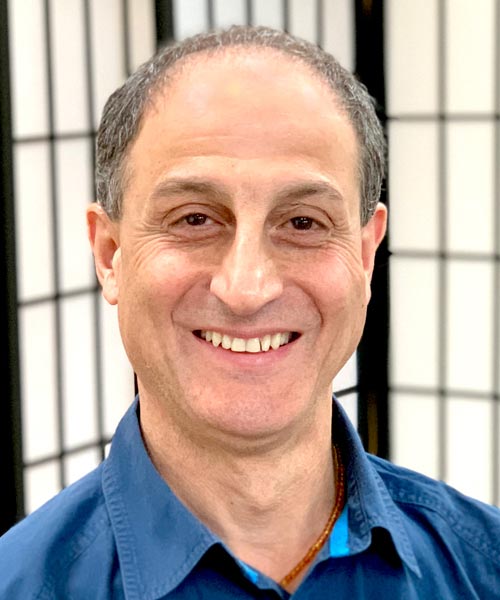 Taught by Paul Movsessian
Paul Movsessian is a practitioner of Traditional East Asian Medicine, having been trained by some of the greatest teachers of Japan, and being in practice for 34 years. He lectures extensively and takes great joy in sharing the clinical pearls he has been
View full bio