Course Objectives
Be informed of the industry concerns surrounding the inhalation of Moxa smoke in the clinic workspace.
Be able to identify the research methods used to confirm causality between Tobacco 'smoking' and Lung Cancer.
Understand how the TCM industry can borrow from well-established causality studies to analyse the impacts of Moxa smoke inhalation in the workplace.
Obtain a template for future 'risk management' in terms of either mitigation strategies or modern thermal substitutes.
Course Outline
0 hrs - 15 min
Despite 2,500 years of usage, Moxibustion cannot escape the modern scrutiny of all combustible smoke inhalation risks, due to the awareness created by the Tobacco health crisis. Out of this health crisis came a solid foundation of causality studies.
15 min - 30 min
Using a well-thumbed list of research methods borrowed from the tobacco industry, it is possible to apply these findings to Moxibustion impacts. A glaring omission, however, in Moxa smoke research, is the scarcity of long-term Epidemiology studies.
30 min - 45 min
Having seen that specific cancers have been linked to toxic compounds in Tobacco smoke, some of which are also found in Moxa smoke, it is imperative to ulitise the Precautionary Principle until the scientific evidence is fully presented.
45 min - 1 hrs
Fortunately for Moxa-averse TCM practitioners, there are modern heating substitutes such as Infrared lamps. But these new devices require ongoing research to assess whether they heat the Acupoints as effectively as traditional Moxibustion has done.
A must watch for all TCM practitioners
Vaughn R. - Australia
I found the course very interesting and enjoyable. I would never have thought of mix's as a potential carcinogen, but it makes sense! Highly recommend!
Bernadette W. - Australia
This course should be attended by all TCM practitioners for their occupational health and safety in the practice of their profession.
LUZVIMINDA A. - Australia
Disclaimers:
Accessing Your Course
After checking out, your email address will be sent to Net of Knowledge securely and you will gain instant access to your course. If you do not have a Net of Knowledge account yet, one will be created for you automatically and you will receive an email with a link to set up your password. Log in to your account at netofknowledge.com and start learning!
Unlimited Access & CEUS
You will have unlimited access to this course for as long as it is on Net of Knowledge, so that you can keep reviewing and learning from it over the years. CEU requirements must be completed within 1 year from the purchase. During this time, you must view the training and complete any required documents to get your certificate. You must also print and save your certificate for your own records.
Cancellation Policy
Please note we do not offer refunds for our recorded online courses/webinars.
Note
This recording is available in an online format only; you will not receive a DVD or physical copy of the recording – it is only available to watch as a course to watch on the internet through your online account.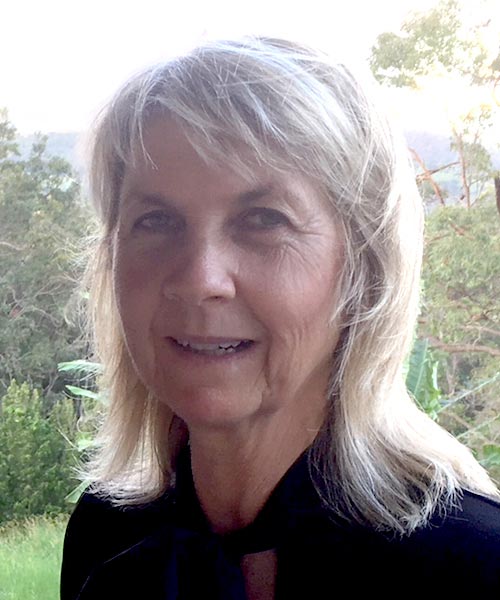 After learning a traditional style of Chinese Medicine, Sue Nelson B.A, B.TCM has been in continuous clinical practice in the Sunshine Coast hinterland for 3 decades. She uses an eclectic range of healing therapies and enjoys a country lifestyle. She has
View full bio