Course Objectives
Learn the art and history of acupuncture and needling.
Learn how different types of Qi gong can improve your acupuncture practice (including Yi Jin Jing, Wu Qiu Qi and Ba Duan Jin) and which types are best for which conditions.
Learn about a Qi gong full body self-massage for bringing Qi from your hands to your body.
Course Outline
0 hrs - 30 min
Jeffrey Yuen discusses the History of Acupuncture, specifically about various acupuncture points (Yuan source points, jing-well points etc.).
30 min - 1 hrs
Jeffrey Yuen discusses the history of types of needles and needling approaches that have been used to cultivate Qi through acupuncture.
1 hrs - 2 hrs
Dr. Yuen discusses various types of Qi gong and explains which are best for different types of health ailments; the practices aid in bringing energy into your hands. Particular focus is given to the sinew changing exercises (Yi Jin Jing).
2 hrs - 3 hrs
Dr. Yuen presents Self-Massage exercises for bringing Qi from our hands back into our body.
Jeffrey Yuen has such a depth of knowledge of acupuncture, Qi Gong - Chinese Medicine in general. Is excellent at presenting and always leave his courses with practical and useful information that can be immediately applied to my practice.
Barbara M. - Canada
As always, Jeffrey Yuen classes are exceptional. Just when you think you understood what he presented, many small gems of wisdom only become obvious after reviewing his talk.
Elen L. - United States of America
Outstanding course!!! William Douglas, Ishiyama Acupuncture Clinic Inc, Calgary Alberta.
William D. - Canada
a great course to understand historical use of needles, an enlightening perspective on the importance of practitioner cultivation, practical Qi Gong for awakening the hands (with internal cultivation/concentration as well, and detailed explanation/experience of self-massage.
Kathleen P. - United States of America
I found Dr Jeffrey Yuen to be very knowledgeable and inspiring. The course content was interesting and immediately applicable to improving one's clinical skills and effectiveness. I enjoyed this class very much. Marie M, USA
Marie M. - United States of America
i highly recommend all courses taught by jeffrey yeun. An amazing teacher, a wealth of knowledge.
Nicole B. - Canada
I love Dr. Yuen. Anything he has to share I will listen to. He is profoundly humble and a pleasure to learn from.
Dawn E. - United States
I enjoyed his way of sharing knowledge
Bonnie D. - Canada
The course was very clear, quality of video and audio was very clear.
Jennifer P. - United States
JY never disappoints - always excellent on all counts: knowledgeable, generous, clear ... and he clearly Loves the material, teaching, and his students - a winning combo no matter how you look at it.
Ruby G. - United States
I would recommend this course to anyone working with acupuncture or vessel theory. It was very informative and thorough.
William P. - United States of America
Very valuable information that you don't get from most instructors.
Tina C. - United States
Dr Yuen is a living legend. Gaining any insights from him is helpful.
ronald h. - United States
Jeffrey is a knowledgeable and gifted teacher that continuously inspires and reinvigorates my passion for this medicine. You will not regret taking this course, or any course he teaches.
Tony T. - Canada
First time learning from Jeffery Yuen - blown away really - so many concepts come together in such a clear and lucid way. His knowledge is amazing and he is delightfully funny as well.
Pamela M. - Canada
Excellent class! Information is presented in a clear and interesting manner, and I plan to incorporate many of the concepts into my practice!
julie s. - United States of America
Great introduction to gather needling power. I love the simple practices we learned in this seminar to generate more energy for needling.
Teresa S. - United States of America
This is an excellent and rare opportunity to learn from a master from an old lineage
Jakob J. - Denmark
Jeffrey Yuen is always a learning experience. His style of imparting information is direct and easy to comprehend with wonderful knowledge of the ancients and present day findings. Thanks to you, Master Yuen, I continue to grow in my skill as a healer.
Antoinette M. - United States
Fantastic journey into the Art of Needling. Every moment of the course felt like I was being treated!
Joanne H. - Australia
If you'd like to learn the history of acupuncture needles and treatment approaches/philosophies across the Chinese dynasties and would like an intro to Qi Gong, you may find this webinar interesting and personally useful.
Carol S. - United States of America
Master Yuen is a wealth of knowledge. Anyone who has the means should indulge in his teachings as often as possible.
Melody R. - United States of America
Great course to deepen your knowledge on needling technique and what that involves from point to techniques to the energy of patient and practitioner.
Ausra J. - United States of America
Jeffrey Yuen is informative, humourous and an incredible teacher. The explanation for the 9 needle evolution into filiform needle techniques should be mandatory for all students of acupuncture.
Pamela M. - Canada
Disclaimers:
Accessing Your Course
After checking out, your email address will be sent to Net of Knowledge securely and you will gain instant access to your course. If you do not have a Net of Knowledge account yet, one will be created for you automatically and you will receive an email with a link to set up your password. Log in to your account at netofknowledge.com and start learning!
Unlimited Access & CEUS
You will have unlimited access to this course for as long as it is on Net of Knowledge, so that you can keep reviewing and learning from it over the years. CEU requirements must be completed within 1 year from the purchase. During this time, you must view the training and complete any required documents to get your certificate. You must also print and save your certificate for your own records.
Cancellation Policy
Please note we do not offer refunds for our recorded online courses/webinars.
Note
This recording is available in an online format only; you will not receive a DVD or physical copy of the recording – it is only available to watch as a course to watch on the internet through your online account.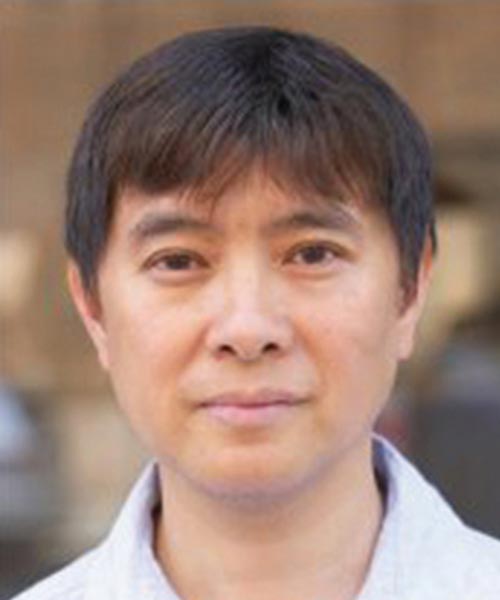 An 88th generation Daoist Priest of the Yu Qing Huang Lao Pai and 26th generation of the Quan Zhen Long Men Pai, Jeffrey Yuen is a Master of Classical Chinese Medicine, Taoism, Acupuncture, Chinese Herbology, Tai Ji Chuan, and Qi Gong. He lectures internationally and is on the faculty for the American Association of Acupuncture Physicians.
View full bio