Course Objectives
Cultivation of the body: aligned, integrated movement, elastic strength, the ability to open and lengthen the channels and fascia, balance and stability, physical resilience.
Cultivation of breath: deep, lower abdominal/diaphragmatic, slow, integrated with movement, deeply nourishing.
Cultivation of the mind: absorbed in the body and breath, calm (lowering agitated Heart fire into the cooling embrace of Kidney wate)r, grounded but open, resilient, intuitive.
Cultivation of health and wellbeing.
Course Outline
0 hrs - 30 min
Introductory neigong: a 3-part practice to develop equal cultivation of body, breath and mind and help move us into the 'qigong state'.
30 min - 1 hrs
The Kidneys: drawn from the baduanjin (eight silken movements) form, this beautiful and nourishing practice strengthens the lower back and legs, stimulates and regulates the Kidney zang, and activates the Kidney and Bladder channels.
1 hrs - 1.5 hrs
The Lung: drawn from the five animal crane form, this light and elegant movement opens the Lung zang (especially in the upper back) and lengthens through the Lung channel in the arms.
1.5 hrs - 2 hrs
Stomach/Spleen: this movement (Separate Heaven and Earth) from the baduanjin form harmonises the rising and descending functions of the Spleen and Stomach while activating their respective channels through the legs and trunk.
2 hrs - 2.5 hrs
Liver: This practice draws on the five animal tiger practice and the baduanjin to activate the Liver and Gall Bladder channels and develop 'warrior spirit'.
2.5 hrs - 3 hrs
Heart: drawing on the five animal monkey form, we calm and open the Heart, activate the Heart channel and zang and extend warm-heartedness into the world.
Disclaimers:
Accessing Your Course
After checking out, your email address will be sent to Net of Knowledge securely and you will gain instant access to your course. If you do not have a Net of Knowledge account yet, one will be created for you automatically and you will receive an email with a link to set up your password. Log in to your account at netofknowledge.com and start learning!
Unlimited Access & CEUS
You will have unlimited access to this course for as long as it is on Net of Knowledge, so that you can keep reviewing and learning from it over the years. CEU requirements must be completed within 1 year from the purchase. During this time, you must view the training and complete any required documents to get your certificate. You must also print and save your certificate for your own records.
Cancellation Policy
Please note we do not offer refunds for our recorded online courses/webinars.
Note
This recording is available in an online format only; you will not receive a DVD or physical copy of the recording – it is only available to watch as a course to watch on the internet through your online account.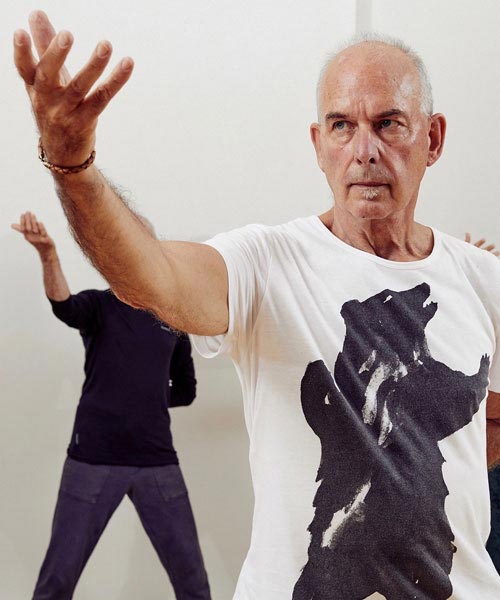 Peter Deadman has practised, taught and written about Chinese medicine and health cultivation traditions for nearly fifty years. He has practised qigong for thirty years.
View full bio