Course Objectives
To introduce the significance of the DLPFC and its functions in chronic pain.
To introduce the Gall Bladder points in this region and the significance of their various names.
To introduce the alternate locations of each of the GB points in the DLPFC region, because the locations during the Han Dynasty, and in the current TCM system are different.
To demonstrate the efficacy of using both the TCM and the Han Dynasty locations of the GB points in the DLPFC region in pertinent cases, including chronic pain, digestive disturbances, and trauma.
Course Outline
0 hrs - 1 hrs
Introductory lecture on the DLPFC, the research on it in western medicine and the correlations in eastern medicine.
1 hrs - 2 hrs
Patient (live) presenting with 7 years of migraines, constant for the last 30 days. Evaluation, needling and pain resolution.
2 hrs - 3 hrs
Patient (live) presenting with history of lazy eye surgeries, chronic constipation of up to 2 weeks between movements, pain in the lower right abdomen, Bl 1 pressure pain ongoing since surgery. Evaluation, needling and resolution of pain in abdomen and around eyes.
3 hrs - 4 hrs
Patient presenting with chronic bladder pain and spasms. Evaluation, needling and pain resolution.
4 hrs - 5 hrs
Patient presenting with overall chronic pain in muscles and joints, diagnosis includes Polymyalgia Rheumatica, Lyme's disease and constipation. Evaluation, needling including DLPFC region GB points. Obvious pain reduction.
5 hrs - 6 hrs
Lecture introducing the significance of DLPFC in digestive disorders, including overgrowth of candida, Crohns, colitis.
6 hrs - 7 hrs
Patient presenting with severe chronic excema and ulcerative colitis. Evaluation and treatment including GB points in DLPFC region.
7 hrs - 8 hrs
Patient presenting with Digestive and shen disturbances since childhood, also desquamative inflammatory vaginosis. Usage of DLPFC region GB points, and other sympathetic dominance treatments, including trochanter points. Significant pain reduction.
8 hrs - 9 hrs
Patient with chronic bloating after meals. Evaluation and treatment including DLPFC region GB points, clearly reducing abdominal bloating.
9 hrs - 11 hrs
Remaining time used on patients from the class, questions and discussions on point usages, additional demonstrations of acupuncture.
I highly recommend this course. It has taught me specific unique ways to deal with trauma, pain and injuries that lay deep in the body and brain. Priceless information
Kathleen P. - United States
Excellent!
Kurt R. - United States
Anything Kiiko presents is always going to be valuable for my practice as I can apply these teachings immediately in the clinic with fantastic results, more please.
James J. - Australia
I highly recommend this course because so many patients with chronic pain are not helped by what we learned in acupuncture school.
ban w. - United States
I have taken numerous courses with Kiiko over the past twenty years. Her DLPFC material is perhaps her most informative and therapeutic thus far.
Sandra K. - United States of America
I always feel like Kiiko has such a wealth of knowledge to share and her courses are amazing because it is filled with helpful things to learn. It was a great class. I think Kiiko is also a very engaging professor so it is easy to listen to. I also think Kiiko's notes from this class were invaluable so now I have them myself so that is great.
Laurie P. - United States
Kiiko is a master in her own right even though she always points to her teachers as the masters.
Perry C. - United States
The biggest thing about Kiiko's courses is they are immediately applicable. I have never taken a course with her where I don't use her techniques and incorporate them into my practice.
Pamela M. - Canada
Kiiko Matsumoto's understanding of acupuncture is on an entirely different plane than virtually anyone else I have seen. It can be a bit intimidating for the uninitiated but even only a glimpse of her genius can provide insights that are immediately applicable in clinic.
Anthony M. - Canada
Kiko is a wonderful, teacher,after taken this course I applied to treat chronic pain problem and the results came out great
Loan N. - United States of America
Kiiko's treatments are invaluable for modern practitioners in the West because she integrates Classical approaches with modern biomedical findings.
Marjorie N. - United States
This course gives treatments that can be easily incorporated into acupuncture visits.
Bonnie D. - United States of America
Disclaimers:
Accessing Your Course
After checking out, your email address will be sent to Net of Knowledge securely and you will gain instant access to your course. If you do not have a Net of Knowledge account yet, one will be created for you automatically and you will receive an email with a link to set up your password. Log in to your account at netofknowledge.com and start learning!
Unlimited Access & CEUS
You will have unlimited access to this course for as long as it is on Net of Knowledge, so that you can keep reviewing and learning from it over the years. CEU requirements must be completed within 1 year from the purchase. During this time, you must view the training and complete any required documents to get your certificate. You must also print and save your certificate for your own records.
Cancellation Policy
Please note we do not offer refunds for our recorded online courses/webinars.
Note
This recording is available in an online format only; you will not receive a DVD or physical copy of the recording – it is only available to watch as a course to watch on the internet through your online account.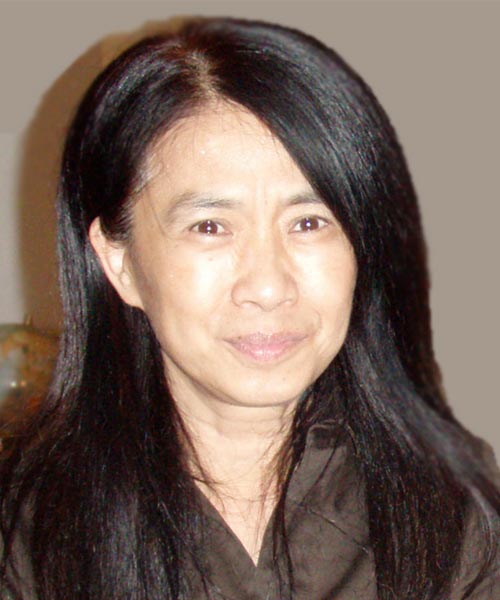 Taught by Kiiko Matsumoto
Kiiko Matsumoto is a licensed acupuncturist, internationally recognized for her scholarly work interpreting the Chinese Classics and her unique and practical acupuncture style that integrates the work of important Japanese masters. An author on numerous acupuncture texts, she maintains a private practice in Boston and frequently lectures around the world.
View full bio