Course Objectives
To familiarize acupuncturists with KMS acupuncture so that they may expand their usage of palpation feedback techniques on their patients.
To teach the importance of correcting Autonomic Nervous System (ANS) imbalance in order for patients to fully recover from health disorders which have not fully healed because of sympathetic dominance.
To show attendants how to apply the broader concepts of ANS imbalance into successful applications of acupuncture on complex individual health complaints.
Course Outline
0 hrs - 1 hrs
Lecture on ANS imbalance.
1 hrs - 5 hrs
Case demos with acupuncture - patients include: Severe constipation; Severe food sensitivities; IBS, nausea, anxiety, insomnia.
5 hrs - 6 hrs
Completion of cases and further questions.
6 hrs - 9.5 hrs
Case demos with acupuncture - patients include: Patient with lifelong fatigue; patient with severe constipation, eye strain, low back; Patient with insomnia and Hashimoto's thyroid.
9.5 hrs - 12 hrs
Case demos with acupuncture - patients include: Patient with headaches 3x a week; patient with Lyme disease-related pain and reactivity.
Kiiko is amazing!
Maria M. - United States of America
Absolutely brilliant and a must for any serious practitioner.
Daniel W. - Australia
Amazing! I have learned so much. I have already begun applying techniques I have learned in these two courses on patients in my clinic and we are all just floored by the results across the board. I have found Kiiko's methods are breathing new life into progress on patients where I feel like their progress has stalled a bit. Could not recommend her more!
Corinne L. - United States
worth the experience
Jana S. - United States
Sensi Kiiko is amazing as usual. Great video and easy to follow online - super when you can't travel to see her.
Caroline W. - United States
Excellent class with a true master.
David S. - United States of America
Valuable information and worth taking
Kathy K. - Canada
A lot of useful information
Olga S. - United States
Disclaimers:
Accessing Your Course
After checking out, your email address will be sent to Net of Knowledge securely and you will gain instant access to your course. If you do not have a Net of Knowledge account yet, one will be created for you automatically and you will receive an email with a link to set up your password. Log in to your account at netofknowledge.com and start learning!
Unlimited Access & CEUS
You will have unlimited access to this course for as long as it is on Net of Knowledge, so that you can keep reviewing and learning from it over the years. CEU requirements must be completed within 1 year from the purchase. During this time, you must view the training and complete any required documents to get your certificate. You must also print and save your certificate for your own records.
Cancellation Policy
Please note we do not offer refunds for our recorded online courses/webinars.
Note
This recording is available in an online format only; you will not receive a DVD or physical copy of the recording – it is only available to watch as a course to watch on the internet through your online account.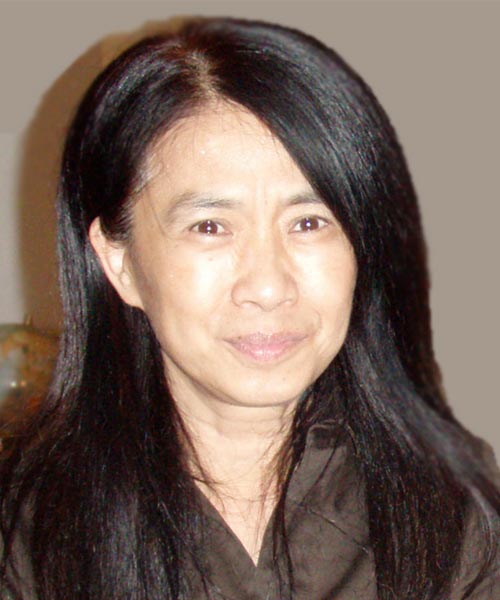 Taught by Kiiko Matsumoto
Kiiko Matsumoto is a licensed acupuncturist, internationally recognized for her scholarly work interpreting the Chinese Classics and her unique and practical acupuncture style that integrates the work of important Japanese masters. An author on numerous acupuncture texts, she maintains a private practice in Boston and frequently lectures around the world.
View full bio