Course Objectives
Educate practitioners in Classical Chinese theory of the 9 Stars.
Provide didactic information on the application of the 9 stars to many digestive disorders, including Celiac, Crohn's, GB disorders, Colitis, Reflux, and chronic Stomach pain, using variations on the base treatment.
Teach practitioners to differentiate between the usage of acupuncture point choices as they are applied to specific incidents, and include trauma release points as appropriate.
Course Outline
0 hrs - 1 hrs
Lecture on the 9 Stars in Chinese thought and acupuncture practice.
1 hrs - 2 hrs
Acupuncture lecture regarding Crohn's, with usage of points for inflammation, such as Bl 63.
2 hrs - 3 hrs
Acupuncture lecture regarding chronic digestive and GYN abdominal pain, discussion of left SI 3 and right BL 62.
3 hrs - 4 hrs
Acupuncture lecture regarding chronic stomach pain, and Gall bladder points over the eyes for trauma release.
4 hrs - 5 hrs
Acupuncture lecture regarding Celiac disease, and the usage St 11 for lymphatic duct drainage.
5 hrs - 6 hrs
Acupuncture lecture regarding diaphragmatic restriction, and diode usage.
6 hrs - 7 hrs
Acupuncture lecture regarding post-giardia complications, post antibiotics, and the usage of GB 37.
7 hrs - 8 hrs
Acupuncture lecture regarding ulcerative colitis, including GB points over the limbic brain, GB 8 and 9.
8 hrs - 9 hrs
Acupuncture lecture regarding reflux, with differentiation between deep and shallow pressure on CV 17, and T 9, and usage of Bl 27.
9 hrs - 10 hrs
Acupuncture lecture regarding gall bladder polyps, including Liv 8, GB 43,44.
10 hrs - 11 hrs
Acupuncture lecture regarding effects of multiple abdominal surgeries, discussing multiple pain interactions.
Highly recommend !
Michael I. - United States
Amazing class. Have wanted to take a Kiiko Matsumoto course since school when I learned some tidbits from my teacher who worked in her clinic while at NESA. She is an engaging speaker, is brilliant, and her style is so practical that there are so many pieces I can add into my regular clinic style even if I don't end up eventually just practicing her style fully. The camera work done for this class was also highly superior to what I have seen on other sites, and I feel like being in front of the computer, I had the best seat in the house! Will definitely take more courses from Kiiko.
Corinne L. - United States
Well worked out strategies that prove to be extremely successful in a real world. Results can be felt immediately with the treatments. Very impressive in-depth research harnessed in practice makes it powerful tool in assissting body to heal itself. Praise Kiiko for being there for us.
Daniel W. - Australia
Kiiko is a true master. She always presents new and interesting treatments and perspectives from the classics. Her teaching style shows practical thinking process which allows the material to be learned and executed more easily in everyday practice. The material and enthusiasm is outstanding!
Lucy J. - United States
highly recommended to integrate concepts of stem branch theory
marcus s. - United States of America
Disclaimers:
Accessing Your Course
After checking out, your email address will be sent to Net of Knowledge securely and you will gain instant access to your course. If you do not have a Net of Knowledge account yet, one will be created for you automatically and you will receive an email with a link to set up your password. Log in to your account at netofknowledge.com and start learning!
Unlimited Access & CEUS
You will have unlimited access to this course for as long as it is on Net of Knowledge, so that you can keep reviewing and learning from it over the years. CEU requirements must be completed within 1 year from the purchase. During this time, you must view the training and complete any required documents to get your certificate. You must also print and save your certificate for your own records.
Cancellation Policy
Please note we do not offer refunds for our recorded online courses/webinars.
Note
This recording is available in an online format only; you will not receive a DVD or physical copy of the recording – it is only available to watch as a course to watch on the internet through your online account.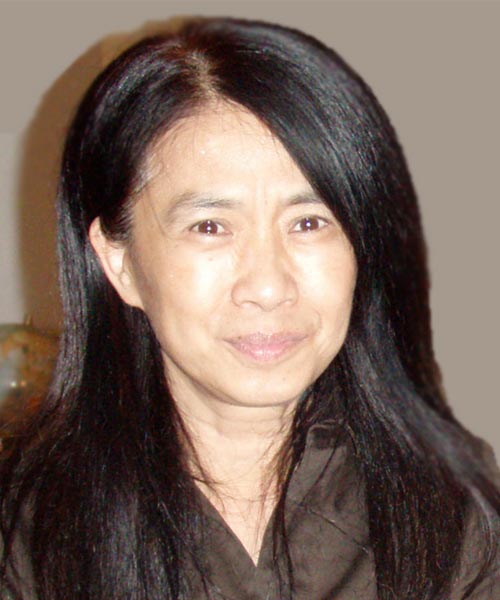 Taught by Kiiko Matsumoto
Kiiko Matsumoto is a licensed acupuncturist, internationally recognized for her scholarly work interpreting the Chinese Classics and her unique and practical acupuncture style that integrates the work of important Japanese masters. An author on numerous acupuncture texts, she maintains a private practice in Boston and frequently lectures around the world.
View full bio