Course Objectives
Learn skills for assessing diagnosis and effective acupuncture protocols.
Understand the role the small intestine channel plays in hormonal balance beyond SI 1 and SI 11 for deficient lactation.
Learn acupuncture protocols to address hormonal, autoimmune and fertility interactions.
View demonstrations on patient cases to understand application of theory.
Course Outline
0 hrs - 45 min
Introduction of SI channel theory, hormones, autoimmune, fertility.
45 min - 2 hrs
Case #1, assessment and treatment of patient (R.C.) with infertility, increasing weight, mood swings, severe fatigue.
2 hrs - 3.25 hrs
Case # 2, assessment and treatment of patient (C.M.) with severe PMS, migraines at ovulation, back pain after her C-section.
3.25 hrs - 4.75 hrs
Case # 3, assessment and treatment of patient (N.M.) with autoimmune symptoms including vaginally, history of PCOS, trouble conceiving. Also, additional patient, (R.E.) 20 minute end of day class volunteer, no prepared notes. With autoimmune colitis, scar tissue in abdomen, pre-diabetic.
4.75 hrs - 5.75 hrs
Continuation of patient (R.E.) from prior section.
5.75 hrs - 6.5 hrs
Case #4, assessment and treatment of patient (J.K.) with poor quality eggs, 5 IVF cycles, 1 child.
6.5 hrs - 9 hrs
Case #5, assessment and treatment of patient (S.P.) with early miscarriages, 4 IVFs. Also additional patient, (L.B.) 30 minute end of class volunteer, no prepared notes, with upper SI channel neck pain, astigmatism, left sciatica with piriformis pain (known in Japan as the fertility muscle).
Case #6, assessment and treatment of patient (M.H.) with persistent, increasing vaginal pain.
9 hrs - 10.5 hrs
Case #7, assessment and treatment of patient (SF) with menorrhagia, lupus, rapid hair growth, mother with PCOS.
I enjoyed it very much and found it helpful that she had assistants who could help in providing further clarification. Kiiko is brilliant, funny and very skilled at what she is doing. Thanks so much.
Valerie P. - Canada
Excellent course with with a very focused approach with amazing clinical results.
Olivia L. - United States
This course was very helpful in bringing the value of abdominal palpation to the area of autoimmunity and infertility. The emphasis on the SI channel and organ gave it a core focus, but also showed the relationship to the whole. In that way, the course can be used for both fertility issues as well as general autoimmunity. The knowledge gained is immediately applicable.
Ann D. - United States
With passion, compassion and unwavering focus, Kiiko encourages the body to communicate, and she listens, intently. While creating opportunities for the body to renew and remake itself, she teaches not only her clients, but her students, as well, that such renewal is both possible and natural for the body.
Cathy M. - United States
Absolutely brilliant as always, backed up by such a strong ancient wisdom and clinical practice at the same time.
Daniel W. - Australia
This class was very helpful for me because the complaints of the patients are very similar to what I see in my practice. Often they are very sensitive and this style works very well for them.
Ashley C. - United States of America
Disclaimers:
Accessing Your Course
After checking out, your email address will be sent to Net of Knowledge securely and you will gain instant access to your course. If you do not have a Net of Knowledge account yet, one will be created for you automatically and you will receive an email with a link to set up your password. Log in to your account at netofknowledge.com and start learning!
Unlimited Access & CEUS
You will have unlimited access to this course for as long as it is on Net of Knowledge, so that you can keep reviewing and learning from it over the years. CEU requirements must be completed within 1 year from the purchase. During this time, you must view the training and complete any required documents to get your certificate. You must also print and save your certificate for your own records.
Cancellation Policy
Please note we do not offer refunds for our recorded online courses/webinars.
Note
This recording is available in an online format only; you will not receive a DVD or physical copy of the recording – it is only available to watch as a course to watch on the internet through your online account.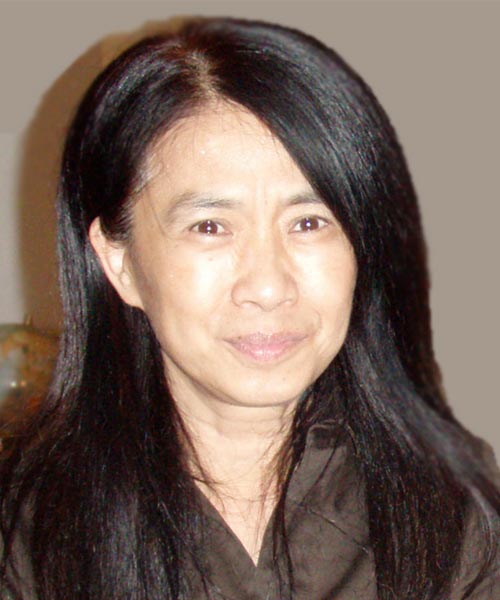 Taught by Kiiko Matsumoto
Kiiko Matsumoto is a licensed acupuncturist, internationally recognized for her scholarly work interpreting the Chinese Classics and her unique and practical acupuncture style that integrates the work of important Japanese masters. An author on numerous
View full bio