Course Objectives
Comprehension of basic energetics of essential oils and Chinese medicine, including Wei Qi, Ying Qi, and Yuan Qi.
Comprehension of what differentiates essential oils from other types of herbal medicine, i.e. note, preparation and applications.
Explain the relationship between essential oils, Chinese medicine, and epigenetics, the science of how the environment affects our genes.
Describe the nature, taste, note, channels and dilution rate for 18-25 essential oils that are especially associated with the essence. These include essential oils made from seeds and herbs found in the Chinese material medica.
Provide a framework of Wei, Ying, and Yuan for understanding both how essential oils work with consciousness and how Chinese medicine views both destiny and consciousness.
Course Outline
0 hrs - 1 hrs
Basics of Essential Oils - Safety, Storage, Unique features, Energetics according to Chinese Medicine.
1 hrs - 2 hrs
Definitions and concepts regarding epigenetics and evolution according to Chinese Medicine; what is fate? What is destiny? How do we evolve?
2 hrs - 3 hrs
Energetics and specific features of essential oils including: Anise Seed - Ba Jiao, Biota Seed - Bai Zi Ren - Atractylodes, Rhizome - Cang Zhu, Caraway Seed, Celery Seed, Coriander Seed - Yuan Sui Ren, Carrot Seed, Curcuma Rhizome - E Zhu, Fennel Seed - Xiao Hui Xiang, Ginger Rhizome - Gan Jiang, Amber - Hu Po, Parsley Seed, Cinnamon - Rou Gui, Gui Zhi Ye, She Chuang Zi, Song Jie/Song Zhen - Pine Needle, Spikenard - Gan Song, Wu Wei Zi, Zi Su Zi
3 hrs - 3.5 hrs
Formulation and application of essential oils including at acupuncture points, as inhalation, as belly or chest rub. How to create a formula with essential oils. Discussion of conditions related to epigenetic changes and the view of these changes from the point of view of Chinese medicine.
For anyone interested in the link with the essential oils and acupuncture for use in their practice I would strongly recommend Josephine. She is real and knowledgeable
Pamela M. - Canada
A wonderful way of using essential oils with Chinese medicine
Ingrid H. - New Zealand
Great teaching style and very interesting material
Jill D. - United States of America
Josephine is a very articulate teacher with such a love for her subject matter that she takes you right with her on the journey. She has a wide breadth of knowledge and is bringing rigor to the study of essential oils. At the same time she is patient with questions and helping us to understand where she is coming from. I look forward to continuing to study with her.
Nancy E. - United States of America
Josephine's passion for and knowledge of essential oils is fantastic
Margaret M. - New Zealand
Highly recommend this course . Enlightening and broadening our knowledge the oils. The Chinese medicine theory inclusion enhances is other worldliness and is a must have as part of use with oils. In my opinion anyway. :)
Leslie C. - United States of America
Excellent class for anyone interested in nourishing the destiny of their client and creating a supportive place to have them grow into the next best version of themselves. Very satisfying!
Tabitha M. - United States of America
For acupuncturists who also love essential oils, this course really helps to begin to integrate how to use them in our practices. Great information.
Joanne N. - United States of America
Disclaimers:
Accessing Your Course
After checking out, your email address will be sent to Net of Knowledge securely and you will gain instant access to your course. If you do not have a Net of Knowledge account yet, one will be created for you automatically and you will receive an email with a link to set up your password. Log in to your account at netofknowledge.com and start learning!
Unlimited Access & CEUS
You will have unlimited access to this course for as long as it is on Net of Knowledge, so that you can keep reviewing and learning from it over the years. CEU requirements must be completed within 1 year from the purchase. During this time, you must view the training and complete any required documents to get your certificate. You must also print and save your certificate for your own records.
Cancellation Policy
Please note we do not offer refunds for our recorded online courses/webinars.
Note
This recording is available in an online format only; you will not receive a DVD or physical copy of the recording – it is only available to watch as a course to watch on the internet through your online account.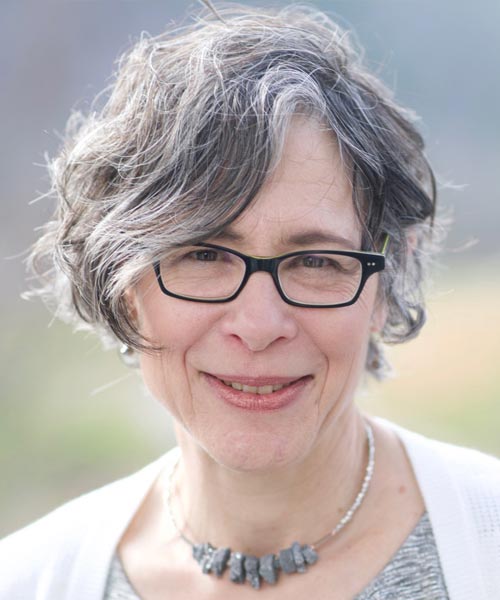 Taught by Josephine Spilka
Josephine Spilka, M.S., L.Ac., has been practicing Classical Chinese Medicine and Buddhist meditation for over 20 years, and is focused on investigating the relationship with essence in its many forms.
View full bio