Course Objectives
Overview of the Metal Element, Lung and Large Intestine organs and where they can be seen on the face including the lines and wrinkles related to the emotions grief and sadness
Understand the different colours we see on the face and what they mean. Also learn how where on the face we see immune problems and lung pathologies.
You will learn what to look for on the nose related to spinal column problems as well as some lung issues.
You will learn about the large intestines which is seen on the lower lip and what to look for regards markings and colour andwhat they mean. You will also learn what conditions are common and what to look out for.
You will learn about certain foods and herbs which can introduced into the diet to help treat lungs and large intestines conditions. This includes the ones for immune issues, lung deficiency, clearing phlegm, heat and moistening.
Course Outline
0 hrs - 15 min
We will look at the cheeks, cheekbone, nose, lower lip and Fa ling lines. We will also look at where we see emotions on the face with special focus on the grief and sadness lines.
15 min - 1 hrs
We will cover certain illnesses related to the immune system and the lungs including changes in colour and markings.
1 hrs - 1.75 hrs
We will talk about the nose and how it also relates to the spinal column as well as some lung issues. We will talk about what to look for
1.75 hrs - 2.5 hrs
Where we see large intestine problem on the face, what colour or markings to look for.
2.5 hrs - 3.25 hrs
Certain foods that are good for the lungs and large intestine will be looked at including foods that clear phlegm, tonify the lungs, moisten and move the stools and help support the immune system. We will also look at some herbs
Disclaimers:
Accessing Your Course
After checking out, your email address will be sent to Net of Knowledge securely and you will gain instant access to your course. If you do not have a Net of Knowledge account yet, one will be created for you automatically and you will receive an email with a link to set up your password. Log in to your account at netofknowledge.com and start learning!
Unlimited Access & CEUS
You will have unlimited access to this course for as long as it is on Net of Knowledge, so that you can keep reviewing and learning from it over the years. CEU requirements must be completed within 1 year from the purchase. During this time, you must view the training and complete any required documents to get your certificate. You must also print and save your certificate for your own records.
Cancellation Policy
Please note we do not offer refunds for our recorded online courses/webinars.
Note
This recording is available in an online format only; you will not receive a DVD or physical copy of the recording – it is only available to watch as a course to watch on the internet through your online account.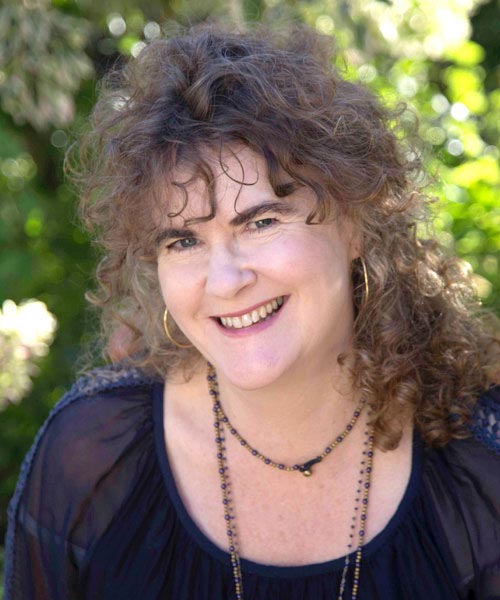 Taught by Deirdre Courtney
Deirdre Courtney has a Masters in Traditional Chinese Medicine from YoSan University, CA, USA. She specialises in: Yang Sheng, facial diagnosis, Chinese nutrition, herbal medicine & acupuncture. She lectures & teaches at conferences and schools and is the Author of Nourishing Life the Yang Sheng Way
View full bio