Course Objectives
Gain an appreciation of the theory behind Abdominal Acupuncture (AA).
Gain an appreciation of the importance of using AA landmarks and recognizing abdominal patterns will be attained, thus ensuring correct abdominal point location.
Understand the Anatomical significance of AA points to ensure fast diagnosis and treatment.
Obtain a deeper comprehension of AA points used will assist with formulating prescriptions.
Gain an understanding of empirical prescriptions.
Course Outline
0 hrs - 30 min
Discover the main principles behind the theory of Abdominal Acupuncture and how Prof Bo. discovered and refined Abdominal Acupuncture using Ren 8 (Shenque) as the epicentre of abdominal.
30 min - 1 hrs
Learn about the different depth's or levels which abdominal uses and about the Miraculous Turtle and the Bagua.
1 hrs - 1.5 hrs
Learn all you need to about abdominal point location, how to find the start point and how to locate the special unique Ab points.
1.5 hrs - 2 hrs
The regular function of points used on the abdomen are discussed and then the special significance of all the abdominal points will be explained to assist you to understand the logic behind the use of points in abdominal prescriptions.
2 hrs - 2.25 hrs
We look at the importance of the abdomen as a diagnostic tool, you will learn how to interpret different signs from the abdomen, such as the shape of the naval and what that might mean to enable you to formulate your prescriptions better.
2.25 hrs - 2.75 hrs
You will discover how to find and interpret the ahshi points that are relevant to particular treatments. A number of standard abdominal prescriptions are explored in detail with attention to the uses and special functions of each prescription.
2.75 hrs - 3.75 hrs
You will learn the importance of your posture and your clients, so that treatments are more effective. You will learn how to gain more information from the needles, and how adjusting needle depth can maximize the impact of ahshi points.
3.75 hrs - 4.25 hrs
You will learn how to formulate your own prescriptions and you will also learn a number of tried and tested abdominal prescriptions for treating Lumbar and Sciatic pain.
I believe that Dave Shipsey has done an Excellent Job in explaining Dr.Bo Zhiyun's "Shen Que Channel System" which he also follows with hands on demonstrations of the various techniques and subtleties used in this Very Powerful and Effective Microsystem.
Loay E. - Canada
Fascinating and applicable. I can't wait to use this more in my practice.
Serena M. - United States of America
Disclaimers:
Accessing Your Course
After checking out, your email address will be sent to Net of Knowledge securely and you will gain instant access to your course. If you do not have a Net of Knowledge account yet, one will be created for you automatically and you will receive an email with a link to set up your password. Log in to your account at netofknowledge.com and start learning!
Unlimited Access & CEUS
You will have unlimited access to this course for as long as it is on Net of Knowledge, so that you can keep reviewing and learning from it over the years. CEU requirements must be completed within 1 year from the purchase. During this time, you must view the training and complete any required documents to get your certificate. You must also print and save your certificate for your own records.
Cancellation Policy
Please note we do not offer refunds for our recorded online courses/webinars.
Note
This recording is available in an online format only; you will not receive a DVD or physical copy of the recording – it is only available to watch as a course to watch on the internet through your online account.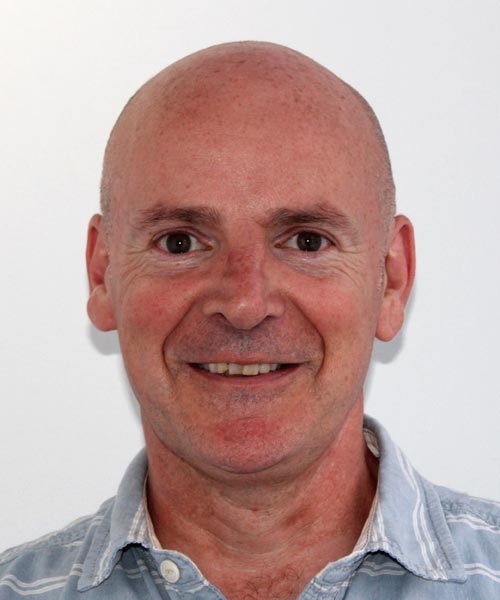 Dave Shipsey is a Registered Acupuncturist, author, and International teacher of Abdominal Acupuncture. Dave has been teaching Abdominal Acupuncture since 2011 and published the first English book on the subject "Mastering the Art of Abdominal Acupuncture", in 2015.
View full bio