Course Objectives
To understand how the IEP Clinic operates, in order to appreciate the context of the adjunct cancer therapies it offers.
To become familiar with the author's perspective on the challenges faced by patients and practitioners in response to the cancer diagnosis and its standard medical treatment.
To know the type of data that is being presented; i.e. chart notes developed over a period of months or years, relaying brief patient comments and acupuncture treatment details.
To learn some of the writings and experiences that influenced development of the adjunct cancer protocols utilized at IEP, especially the acupuncture component of the program that led to the "new twenty needles" (NTN) protocol.
To gain a sense of the outcomes for patients who come to the IEP clinic with a diagnosis of stage III or stage IV cancer.
To learn what constitutes acupuncture applied to "five zones" and the origins of the five zone framework.
To appreciate which types of medical disorders are most appropriately treated by the five zone method of acupuncture therapy.
To learn the six herb actions utilized for adjunct cancer therapy within the larger perspective of how herb effects are categorized.
To understand how the six herb actions apply to the commonly reported symptoms experienced by cancer patients undergoing standard medical therapies
To observe some examples of acupuncture points and herbs that are suited to the treatment framework being described.
Course Outline
0 hrs - 15 min
How the subject being presented was selected from treatment successes at the IEP adjunct cancer therapies services.
15 min - 30 min
The analysis of acupuncture treatments that were used for cancer patients and how the points are selected and in what manner they form a pattern of treatment for these patients.
30 min - 45 min
How acupuncture treatments following the basic pattern are personalized to address individual patient conditions and situations.
45 min - 1 hrs
Overview of patient responses to treatment.
1 hrs - 1.5 hrs
A description of the five zones of acupuncture in terms of the location of peripheral shu points and points on the head/neck along the midline. Sources of this treatment method and description of the absence of a descriptive model in TCM literature.
1.5 hrs - 2 hrs
A perspective on patient treatment based on five zone acupuncture, and how the particular point sets are chosen.
2 hrs - 2.5 hrs
The problem of utilizing knowledge of herb prescriptions that were administered in ancient times for treatment of new disease conditions that occur in modern times; modern cancer therapy with its various adverse effects, for example, was not known during the development of TCM.
2.5 hrs - 3 hrs
The herbal therapies deemed appropriate to adjunct cancer treatment and how the selection of therapeutic principles and herbs have changed since they were first developed just over fifty years ago.
3 hrs - 3.5 hrs
The six actions of herbs chosen from a much larger group of traditional medicine categories to address the disorders encountered from undergoing standard medical cancer therapies, especially chemotherapy.
3.5 hrs - 4 hrs
Overview of specific herbs and formulas that are used in the treatments, and factors influencing choices among potentially useful herbs.
Clear and concise and the handouts alone are invaluable
Natalia M. - United States of America
This is a great and unique Information for those who want to understand the Problems of treating and understanding Cancer, very useful Information. The Topic of herbs and its Connection to the Points is amazing. The teacher knows his Topic excellently and shares Information enthusiastically and with great Talent. I strongly recommend this Course for those who is dealing with cancer patients and has possibility to use acupuncture or herbs.
Viktoria N. - Germany
A useful introductory webinar on a highly specialized subject. Presenter Mr. Dharmananda is experienced and knowledgeable.
Mun-Yee C. - Australia
This course will open your eyes to ways to treat cancer patients during their chemotherapy and radiation, and in addition, will give you important strategies on how to approach other patients with severe conditions showing both deficiency and stagnation.
Sandra G. - United States
Interesting & inspiring content
Maria C. - Australia
Very good course. It gives a new perspective on some old cancer myths
Kathy K. - Canada
This is a very relevant topic, because of the growing number of oncology cases in today's population. The lecturer presents well-soured and well-argumented information. He describes an effective way of combining herbal therapy and acupuncture. He also makes good parallels between western and traditional TCM approaches.
Grigoriy S. - Canada
Disclaimers:
Accessing Your Course
After checking out, your email address will be sent to Net of Knowledge securely and you will gain instant access to your course. If you do not have a Net of Knowledge account yet, one will be created for you automatically and you will receive an email with a link to set up your password. Log in to your account at netofknowledge.com and start learning!
Unlimited Access & CEUS
You will have unlimited access to this course for as long as it is on Net of Knowledge, so that you can keep reviewing and learning from it over the years. CEU requirements must be completed within 1 year from the purchase. During this time, you must view the training and complete any required documents to get your certificate. You must also print and save your certificate for your own records.
Cancellation Policy
Please note we do not offer refunds for our recorded online courses/webinars.
Note
This recording is available in an online format only; you will not receive a DVD or physical copy of the recording – it is only available to watch as a course to watch on the internet through your online account.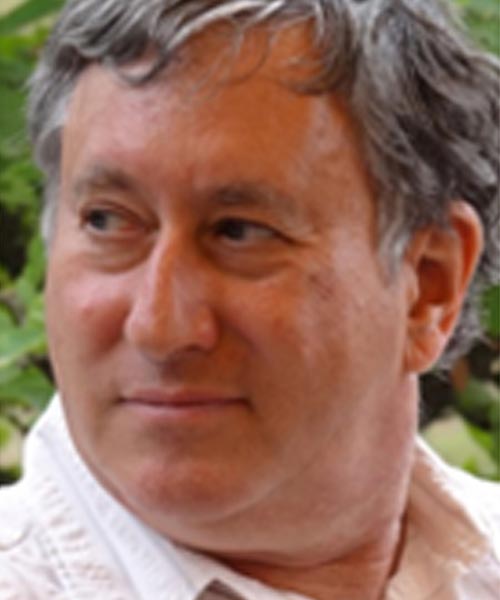 Taught by Subhuti Dharmananda
Subhuti Dharmananda, Ph.D., established the Institute for Traditional Medicine and Preventive Health Care (ITM) in 1979 to promote education, research, and charitable works in the field of traditional medicine systems. With a background in science and herb prescribing, he is able to organize the formats for the clinics, and he has produced many articles on subjects pertaining to TCM and herbs.
View full bio