Course Objectives
Understand the concept of physical and psychological health. The relation between the mind and the body.
Learn the structure of the Psyche in Chinese medicine and its parallels with Western psychology.
Learn the workings of the mind and the functions and disturbances of Shen, Hun, Yi, Po & Zhi and Acupuncture treatment strategies.
Understand the subconscious and the concept of Gui≈ghost in Chinese medicine.
Learn how to apply acupuncture protocols for the treatment of the psyche, with clinical examples.
Course Outline
0 hrs - 1.5 hrs
Mind-body relations; Life, psychology, health; 3 causes of disease & the 3 treasures. Pain the bodie's language. Mind and psyche. Inherited energies. Five sections of the psyche: conscious & the subconscious. The five "Spirits" and the five "Wills".
1.5 hrs - 3 hrs
Shen: significance and functions. Mental activity; Heart and Mind; sensory perception; Awareness. Shen disturbances; acupuncture treatment. "Shen" points and their indications. Hun: significance, functions and disturbances; acupuncture treatment.
3 hrs - 4.5 hrs
Po: significance, functions and disturbances; acupuncture treatment. Yi: significance, function and disturbances; acupuncture treatment. Zhi: significance, functions and disturbances; acupuncture treatment.
4.5 hrs - 4.75 hrs
Gui ≈ Ghost: significance and consequences.
strongly recommended!
Yong W. - United States of America
I am a Dr. of Acupuncture, I also practice and incorporate energy and sound healing to help with emotions and the psyche. Unfortunately during my time at school, we did not go into much depth on this topic and I have been eager to learn more. I am very excited to incorporate this information in my clinical practice, and will be completing all the modules. Thankyou, Dr.Sarah L. AB,Canada
Sarah L. - Canada
As I am familiar with the knowing that diseases and illness are inseparable from our thoughts and feelings, I highly recommend this course for my fellow Acupuncturist's. Mr. Hamid Montakab shares a wealth of knowledge and insightful understanding, directing our understanding of the enormous benefit of Chinese medicine, while treating one's emotional, spiritual, physical and psychological imbalances.
Sandra K. - United States of America
Great explanation of Shen, Hun, Po, Yi, and Zhi. What they are, their individual functions, and how to treat when issues arise. Hamid is very knowledgeable on the topic and explains things in a way that is easy to understand.
Marnie K. - Canada
Disclaimers:
Accessing Your Course
After checking out, your email address will be sent to Net of Knowledge securely and you will gain instant access to your course. If you do not have a Net of Knowledge account yet, one will be created for you automatically and you will receive an email with a link to set up your password. Log in to your account at netofknowledge.com and start learning!
Unlimited Access & CEUS
You will have unlimited access to this course for as long as it is on Net of Knowledge, so that you can keep reviewing and learning from it over the years. CEU requirements must be completed within 1 year from the purchase. During this time, you must view the training and complete any required documents to get your certificate. You must also print and save your certificate for your own records.
Cancellation Policy
Please note we do not offer refunds for our recorded online courses/webinars.
Note
This recording is available in an online format only; you will not receive a DVD or physical copy of the recording – it is only available to watch as a course to watch on the internet through your online account.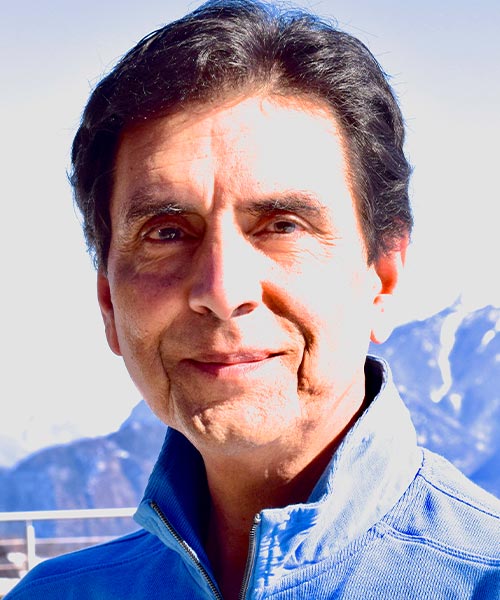 Hamid Montakab graduated from the Medical School of Paris, completed an education in acupuncture in France and in China. He practiced in the US and later founded the Academy of Chinese Healing Arts in Switzerland and was co-founder and president of the Swiss Professional Organization for TCM.
View full bio