Course Objectives
Gain an appreciation of the theory behind Abdominal Acupuncture (AA).
Understand the energetics of abdomen and the abdominal acupuncture points.
Show how the Eastern and Western Theory of the abdominal area are related in order to show how Abdominal Acupuncture potentially works.
Learn how and when to use the abdominal Lotus Flower
Learn how to treat hip problems using Abdominal Acupuncture.
Course Outline
0 hrs - 15 min
In the first section you will learn how about the advantages of Abdominal Acupuncture for both the practitioner and the Patient. We will also review the main aspects of anatomical significance of Abdominal Acupuncture points.
15 min - 30 min
You will learn the Protocol used when giving an Abdominal Acupuncture treatment and the importance of needle depth. The subtleties of abdominal needling will also be covered, ensuring optimal feedback from each point and treatment efficacy.
30 min - 45 min
You will learn how to treat shoulder pain and whip lash using a number of different prescription options.
45 min - 1 hrs
Detail about the energetics of the abdomen, with regard to the Triple Burner Pre and Post natal Qi, the Zang Fu organs and the most energetically powerful of the abdominal points will be discussed.
1 hrs - 1.25 hrs
More about the importance of Ren 8 (Shenque) and the Abdominal Meridian System. You will also learn about the different depths of Heaven, Humanity and Earth which are used in Abdominal Acupuncture.
1.25 hrs - 1.5 hrs
The Miraculous Turtle hologram used to guide you at the Heaven level and the nature of the Late Heaven Bagua used to direct treatments at the deeper Earth level.
1.5 hrs - 1.75 hrs
Abdominal Acupuncture theory West meets East: how modern "Western Scientific Theory" with regards to the Second Brain supports the Chinese Traditional Chinese Medicine (TCM) theory with regards to the power of the abdominal area and the Dantian.
1.75 hrs - 2 hrs
The Lotus flower treatment will be explained in detail: how to use it, when to use it and for how long the duration should be depending on the circumstances. A number of case histories will be shared to highlight various uses of this technique.
2 hrs - 2.25 hrs
After learning the theory and the "Science" that makes abdominal Phenomenal a number of case histories will be used to show the power of this wonderful system in real practice.
2.25 hrs - 2.5 hrs
Detailed prescriptions with real case histories will be given to show you how to treat Hip problems and other phenomenal abdominal cases from Dave Shipsey's practice.
It is worth to pay attention and use in practice, great results!
Mila I. - Canada
Love this technique!! Compliments my sports acupuncture perfectly!
Dana L. - United States of America
If you're a fan of microsystems, this is a lovely one to add to your repertoire.
Kathleen P. - United States of America
I've been wanting to learn Abdominal Acupuncture for the longest time, and didn't know where to look for! This course really helps the beginners hit the ground running, and apply their acquired knowledge the same day! Thanks!
MARYAM K. - United States of America
Disclaimers:
Accessing Your Course
After checking out, your email address will be sent to Net of Knowledge securely and you will gain instant access to your course. If you do not have a Net of Knowledge account yet, one will be created for you automatically and you will receive an email with a link to set up your password. Log in to your account at netofknowledge.com and start learning!
Unlimited Access & CEUS
You will have unlimited access to this course for as long as it is on Net of Knowledge, so that you can keep reviewing and learning from it over the years. CEU requirements must be completed within 1 year from the purchase. During this time, you must view the training and complete any required documents to get your certificate. You must also print and save your certificate for your own records.
Cancellation Policy
Please note we do not offer refunds for our recorded online courses/webinars.
Note
This recording is available in an online format only; you will not receive a DVD or physical copy of the recording – it is only available to watch as a course to watch on the internet through your online account.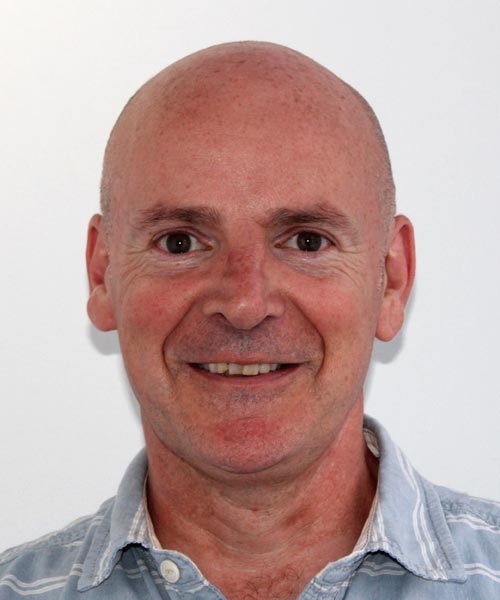 Dave Shipsey is a Registered Acupuncturist, author, and International teacher of Abdominal Acupuncture. Dave has been teaching Abdominal Acupuncture since 2011 and published the first English book on the subject "Mastering the Art of Abdominal Acupuncture", in 2015.
View full bio