Course Objectives
To teach and review ideas based on the most classical acupuncture literature about cause and treatment of diseases. This includes the concept of Wind being the cause of 100 diseases, and Du16 being emphasized for treatment of Wind diseases.
Learn basic Kiiko Matsumoto Style (KMS) acupuncture concepts in diagnosis and treatment. This style evaluates both common and individualized pressure pain points on each case, and finds resolution based on the core causes and the related symptoms.
Learn specific acupuncture point usage to release various cases of back pain.
Learn specific acupuncture point usage to release various cases of shoulder pain.
Course Outline
0 hrs - 1 hrs
Lecture drawing from Su Wen and Ling Shu, 100 diseases from Wind, and Du 16.
1 hrs - 2 hrs
KMS (Kiiko Matsumoto Style) using Du 16 in back pain case, history L4/5 fracture.
2 hrs - 3 hrs
KMS palpation feedback, acupuncture for case of hip/back pain after hit by car.
3 hrs - 4 hrs
KMS for case of back pain from accidents with broken back, neck, tailbone injuries.
4 hrs - 5 hrs
KMS for case of sacrum pain, a history of head trauma, usage of Du 16.
5 hrs - 6 hrs
KMS for chronic back pain, sciatica, hip and S.I. joint pain. Usage of Foot Jue point
6 hrs - 7 hrs
KMS for shoulder pain case, history of broken arm, melanoma, partial colectomy.
7 hrs - 8 hrs
KMS for shoulder pain case, history of shoulder dislocation, digestive issues
8 hrs - 9 hrs
KMS for case of shoulder pain from a fall 2 months prior, emotional trauma.
9 hrs - 10 hrs
KMS for bilateral shoulder pain case, post allergic reaction.
10 hrs - 11 hrs
KMS for case with shoulder pain with history separated acromion.
11 hrs - 12 hrs
KMS for case of shoulder pain and sacro iliac pain - usage of Du 16.
Absolutely brilliant and masterful.
Daniel W. - Australia
Kiiko Matsumoto is a fascinating, engaging, and inspiring teacher. The depth of her understanding of the body and of anatomical correspondences is impressive. Her clinical skill is astounding. I only want to study more with her!
Cara B. - United States
Kiiko is brilliant as usual. It's easy to incorporate new information when practicing her style of acupuncture.
Bonnie D. - United States
I have taken classes with Kiiko for over 25 years, and I always learn new pearls to take to the clinic.
Linda M. - United States of America
I'm so inspired seeing the way that Kiiko is able to weave together a person's medical history and symptoms and come up with an appropriate treatment. It's just magical!
Bonnie D. - United States
Disclaimers:
Accessing Your Course
After checking out, your email address will be sent to Net of Knowledge securely and you will gain instant access to your course. If you do not have a Net of Knowledge account yet, one will be created for you automatically and you will receive an email with a link to set up your password. Log in to your account at netofknowledge.com and start learning!
Unlimited Access & CEUS
You will have unlimited access to this course for as long as it is on Net of Knowledge, so that you can keep reviewing and learning from it over the years. CEU requirements must be completed within 1 year from the purchase. During this time, you must view the training and complete any required documents to get your certificate. You must also print and save your certificate for your own records.
Cancellation Policy
Please note we do not offer refunds for our recorded online courses/webinars.
Note
This recording is available in an online format only; you will not receive a DVD or physical copy of the recording – it is only available to watch as a course to watch on the internet through your online account.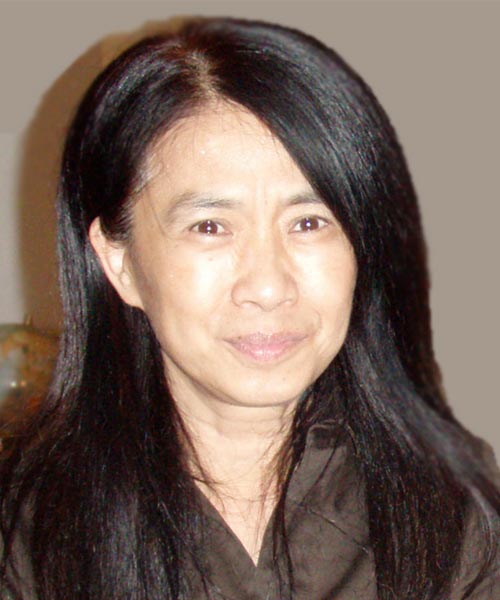 Taught by Kiiko Matsumoto
Kiiko Matsumoto is a licensed acupuncturist, internationally recognized for her scholarly work interpreting the Chinese Classics and her unique and practical acupuncture style that integrates the work of important Japanese masters. An author on numerous acupuncture texts, she maintains a private practice in Boston and frequently lectures around the world.
View full bio