Course Objectives
Build physical, mental and emotional health
Cultivate a stable body and a calm and stable mind
Open the channels/fascia/fascial trains of the entire body
Develop better alignment, integrated body movement and a more comfortable and enjoyable body/mind state
Build awareness, mindfulness and connection with our deeper selves, with nature and with the absolute (dao)
Course Outline
0 hrs - 7 hrs
Eight full-length lessons with warm-ups and clear instructions on the 18 moves.
7 hrs - 9.5 hrs
23 further videos with detailed instructions about on every aspect of the practice: Practical qigong breathing; Turning the waist; Standing qigong; About practice; Free flow; Balance; Holding the central channel; Stopping before completion; Proprioception; Synchronicity; Moving the body as an integrated whole; Do not force the breath; How to hold the tongue; Relaxing the chest; Releasing the shoulders; Not locking the elbows and knees; Opening the hands; Softening the wrists; Lengthening through the hips and groins; Knee health; Clothing and shoes; Understanding yinyang in the practice; Wuji.
9.5 hrs - 10 hrs
Four additional videos covering the theory of slow breathing, an explanation of what qigong is and the ancient and modern history of qigong
A great foundational video to new and practiced practitioners. I really enjoyed it.
Natasha G. - Canada
Brilliant, a must for practitioners and general public
Vaughn R. - Australia
I highly recommend this course. This is a beautiful flowing practice that promotes a deep feeling of well being. It is very well presented and now I am enjoying the benefits every day!
Debra J. - Canada
I found this course to be very thorough. I plan to refer back to it often.
Kathleen F. - United States of America
I deeply appreciated this entire course. I have been so grateful to get back into my qi gong practice and am pleased to have access to such a gifted and serious teacher. Thank you so much for providing this venue. I can't say how much it means to me.
Ann H. - United States of America
Peter has exceptional knowledge of qi gong, and a relaxed, down to earth presentation style. Watching these videos has rekindled my interest in practicing qi gong which had sadly lapsed. Many thanks!
Tracey B. - New Zealand
I'm so impressed with this introductory course in Qigong. And for anyone with a background in Traditional Chinese Medicine as I have it brings a particular insight. It is the practice I have been missing from my 12 years of training in Wing Chun and intend to make Qigong a central part of my life. I hope to experience more courses from Peter in the future.
Thomas L. - Canada
This course is phenomenal! It is clear, succinct, and enjoyable to experience. I found myself ignited with passion for continuing to practice qigong and look forward to cultivating myself as a better practitioner through this instruction.
Heather T. - United States of America
Peter Deadman's command of his subject matter is quite amazing. It is obvious that he uses Qi Gong not only as practice but also as a way of life. I truly enjoyed this course.
Donna C. - United States of America
Disclaimers:
Accessing Your Course
After checking out, your email address will be sent to Net of Knowledge securely and you will gain instant access to your course. If you do not have a Net of Knowledge account yet, one will be created for you automatically and you will receive an email with a link to set up your password. Log in to your account at netofknowledge.com and start learning!
Unlimited Access & CEUS
You will have unlimited access to this course for as long as it is on Net of Knowledge, so that you can keep reviewing and learning from it over the years. CEU requirements must be completed within 1 year from the purchase. During this time, you must view the training and complete any required documents to get your certificate. You must also print and save your certificate for your own records.
Cancellation Policy
Please note we do not offer refunds for our recorded online courses/webinars.
Note
This recording is available in an online format only; you will not receive a DVD or physical copy of the recording – it is only available to watch as a course to watch on the internet through your online account.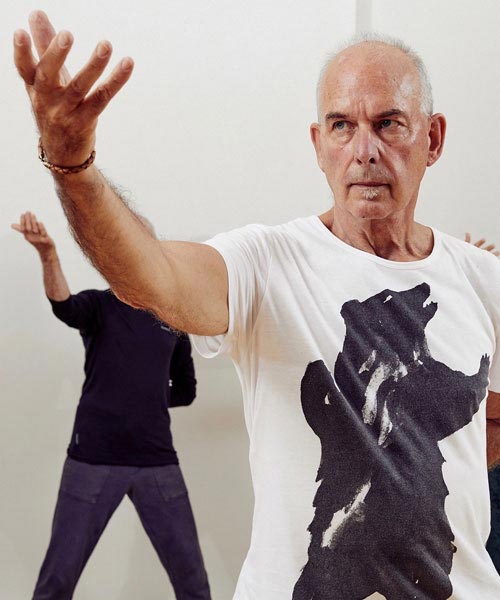 Peter Deadman has practised, taught and written about Chinese medicine and health cultivation traditions for nearly fifty years. He has practised qigong for thirty years.
View full bio