Course Objectives
Learn step-by-step how to integrate TCM diagnostics and pattern discrimination into a Naturopathic clinical practice, and when using formulas can be the most rewarding and effective.
Gain a practical understanding of how to choose primary and secondary formulas for varying presentations of gastrointestinal, gynecological, and neurological conditions.
Develop a working familiarity of how to follow-up on future visits, sequential formula prescriptions, dosing details, and effective combinations of naturopathic and TCM therapies.
Course Outline
0 hrs - 1 hrs
Gastro-enterology — Gastritis, Food Stagnation, Diarrhea, Dyspepsia, GERD, Belching, Nausea/Vomiting, Constipation, Diarrhea, Cholangitis, Cholelithiasis, Hepatomegaly/Hepatitis, Jaundice, Irritable Bowel Syndrome, Intestinal Candida.
1 hrs - 2 hrs
PMS, Dysmennorhea, Irregular Menses, Short Menses, Long/Prolonged Menses, Menorrhagia, Amennorhea, Pelvic Inflammatory Disease, Pelvic Congestion, Fibroids/ Ovarian Cysts, Endometriosis, PCOS, Menopausal Symptoms, Infertility.
2 hrs - 3 hrs
Common Cold, Influenza, Sinusitis, Sinus Congestion, Malaise, Shao Yan Syndrome, Bacterial Infections, Respiratory Infections (Bronchitis, Pneumonia), Gastroenteritis, Hives, Yeast & Fungal Infections/Candida, Urinary Tract Infections, Lyme Disease.
3 hrs - 5.5 hrs
Benign Prostate Hypertrophy, Prostatitis, Vaginitis/Vaginismus, Cervicitis, Dyspareunia, Erectile Dysfunction, Low Libido, Fibromyalgia, Chronic Fatigue Syndrome, Multiple Sclerosis.
This course was great for NDs.
John T. - United States
Disclaimers:
Accessing Your Course
After checking out, your email address will be sent to Net of Knowledge securely and you will gain instant access to your course. If you do not have a Net of Knowledge account yet, one will be created for you automatically and you will receive an email with a link to set up your password. Log in to your account at netofknowledge.com and start learning!
Unlimited Access & CEUS
You will have unlimited access to this course for as long as it is on Net of Knowledge, so that you can keep reviewing and learning from it over the years. CEU requirements must be completed within 1 year from the purchase. During this time, you must view the training and complete any required documents to get your certificate. You must also print and save your certificate for your own records.
Cancellation Policy
Please note we do not offer refunds for our recorded online courses/webinars.
Note
This recording is available in an online format only; you will not receive a DVD or physical copy of the recording – it is only available to watch as a course to watch on the internet through your online account.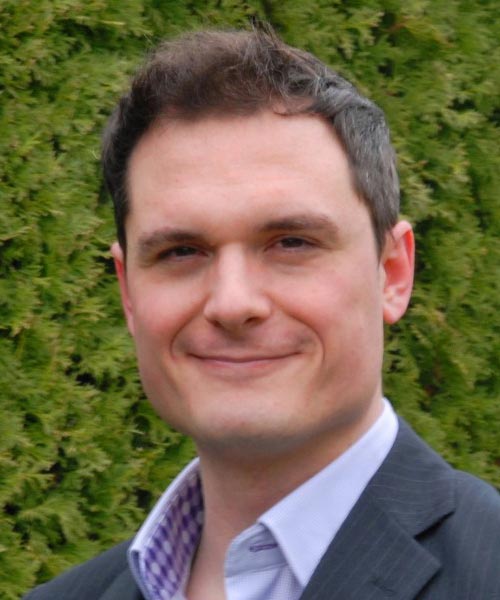 Dr. Tom Grodski, ND, B.Sc., is a licensed Naturopathic Physician, acupuncturist, craniosacral & bowen therapist, who specializes in naturopathic and integrative family medicine. A graduate of the Canadian College of Naturopathic Medicine, he maintains a
View full bio