Course Objectives
Develop strength, resilience, assertiveness, balance, elasticity, free flow and wellbeing.
Develop a deep, lived experience of yinyang and the channels and organs of the body.
Build your health, your aliveness (qi), and your connection to nature and the Dao.
Course Outline
0 hrs - 30 min
Joint mobilisation warm-up
30 min - 1 hrs
Qigong standing and three-part neigong preparation for the baduanjin practice
1 hrs - 1.25 hrs
Baduanjin 1
1.25 hrs - 1.75 hrs
Baduanjin 2
1.75 hrs - 2 hrs
Baduanjin 3
2 hrs - 2.25 hrs
Baduanjin 4
2.25 hrs - 2.5 hrs
Baduanjin 5
2.5 hrs - 3 hrs
Baduanjin 6
3 hrs - 3.25 hrs
Baduanjin 7
3.25 hrs - 3.5 hrs
Baduanjin 8
3.5 hrs - 4 hrs
Whole baduanjing form
4 hrs - 8 hrs
18 supplementary and supportive videos
These classes are excellent. Deadman is a calming force and an informative and effective teacher. These are perfect for both beginners and experienced practitioners. As an acupuncturist I have taken qigong from multiple teachers in the last 20 years, all others in person. I was skeptical of an online class but Deadman's cultivation of qi is quite evident and I find in watching the videos I am very naturally drawn into my own practice. This is the second course of his that I've purchased.
Ann H. - United States of America
Disclaimers:
Accessing Your Course
After checking out, your email address will be sent to Net of Knowledge securely and you will gain instant access to your course. If you do not have a Net of Knowledge account yet, one will be created for you automatically and you will receive an email with a link to set up your password. Log in to your account at netofknowledge.com and start learning!
Unlimited Access & CEUS
You will have unlimited access to this course for as long as it is on Net of Knowledge, so that you can keep reviewing and learning from it over the years. CEU requirements must be completed within 1 year from the purchase. During this time, you must view the training and complete any required documents to get your certificate. You must also print and save your certificate for your own records.
Cancellation Policy
Please note we do not offer refunds for our recorded online courses/webinars.
Note
This recording is available in an online format only; you will not receive a DVD or physical copy of the recording – it is only available to watch as a course to watch on the internet through your online account.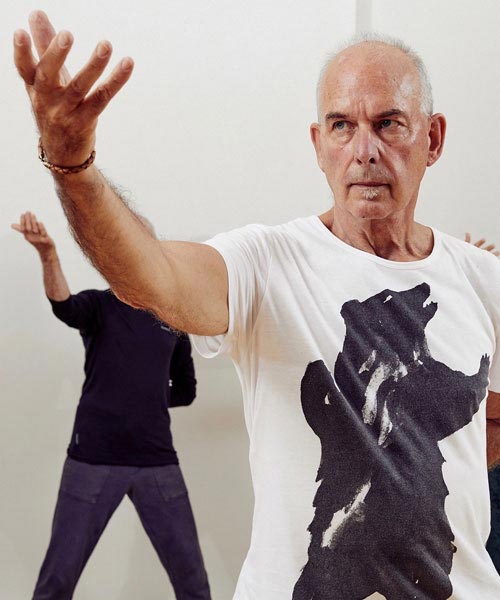 Peter Deadman has practised, taught and written about Chinese medicine and health cultivation traditions for nearly fifty years. He has practised qigong for thirty years.
View full bio